Hot and Sour Soup is a traditional Chinese soup that's healthy and delicious. Debbie has been refining this recipe for over 30 years, and now she's sharing it with you!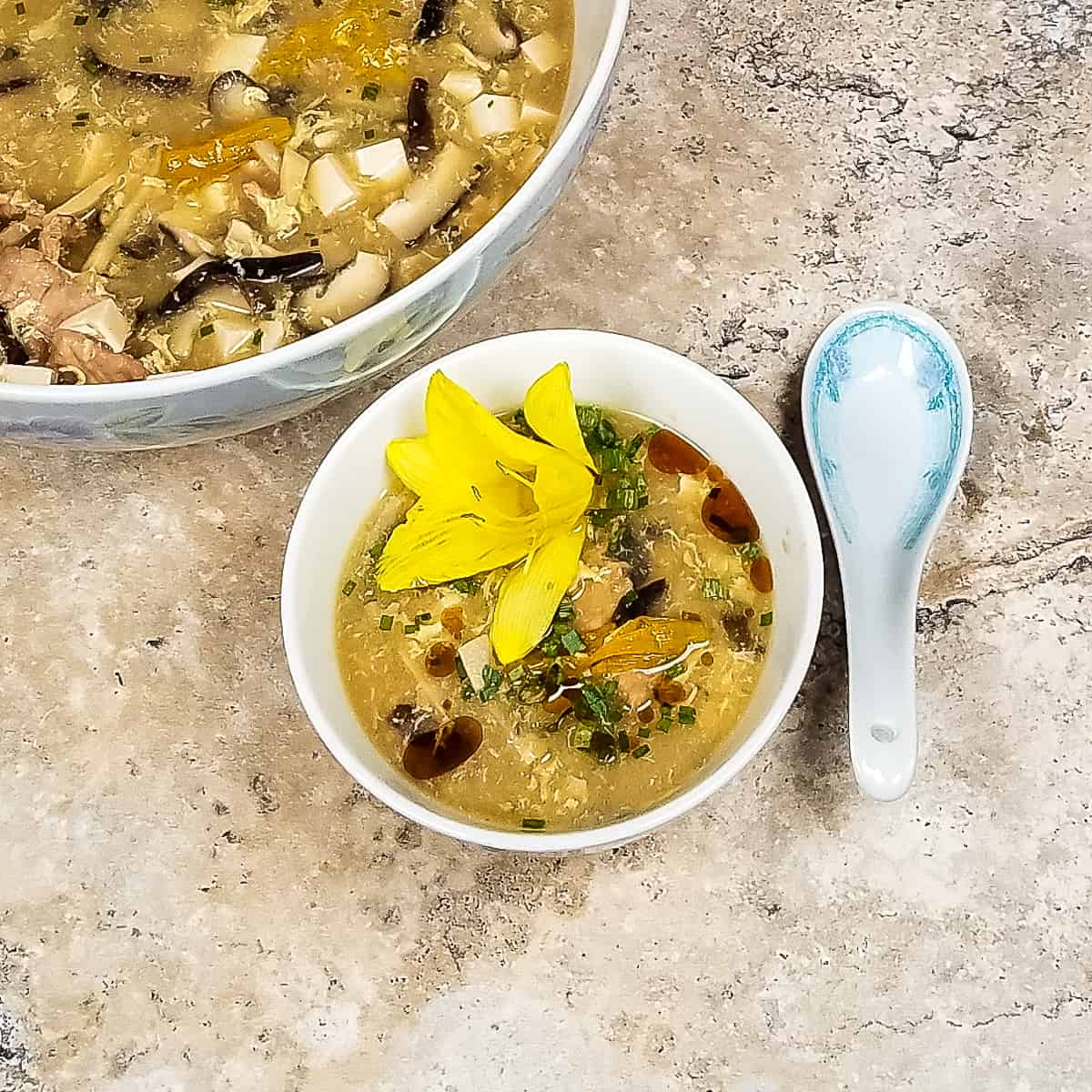 [feast_advanced_jump_to]
Lots of Prep Work, But It's Worth the Time!
There's a lot of chopping and slicing required for this recipe. It could take you half an hour or more, depending on how quick your slice-and-dice skills are. But once that's done, the soup is ready in about 15 minutes. Do as much of the prep as you can early in the day, and dinner will be ready in a flash!
For some detailed comments on the ingredients and process for this soup read Debbie's post, Hot and Sour Soup - Our Family Recipe.
Mushrooms... What Kind?
I always try to use shitake mushrooms, if I can get fresh ones. They're meaty, and have a great flavor. If you can't find fresh shitake in your store you could use dried, but you would have to reconstitute them. Put them in a bowl, pour boiling water over them, and let them sit for half an hour. Whether you use fresh or dried shitake, remove the stems and only use the caps. The stems are tougher and not as pleasant to eat.
But I don't think reconstituted mushrooms are nearly as good as fresh, so I recommend using other types of fresh mushrooms. White, cremini (baby bella), or portobello would all work well. (They're really the same mushroom at different stages of growth, and the flavor gets stronger as they age.)
We're fortunate to have two large Asian groceries near us, so we can often find more exotic mushrooms. And sometimes there's a mushroom seller at one of the local farmers markets. If you're lucky enough to have that kind of source and find king mushrooms, they would be fantastic in this soup!
Now, about those wood ear. They're a wrinkly, brown fungus that grows on trees, and they look something like an ear. They have a crunchy texture, which adds another texture to the soup. There's a similar fungus called cloud ear, and they're interchangeable with wood ear. You can buy both wood and cloud ear dried, and I've found that they reconstitute better than shitake. But always get fresh if you can!
Ingredients You'll Need
cornstarch
dry sherry
soy sauce
rice wine vinegar (or white wine vinegar)
pork
shitake mushrooms (or white or cremini)
whole water chestnuts
whole bamboo shoot tips
extra firm tofu
chicken stock
fresh ginger
lily buds (optional)
wood ear mushrooms (optional)
salt
white pepper
eggs
sesame oil
chives (or scallions)
How to Make Hot and Sour Soup
First, marinate the pork. You'll need lean pork, cornstarch, dry sherry, soy sauce, and rice wine vinegar.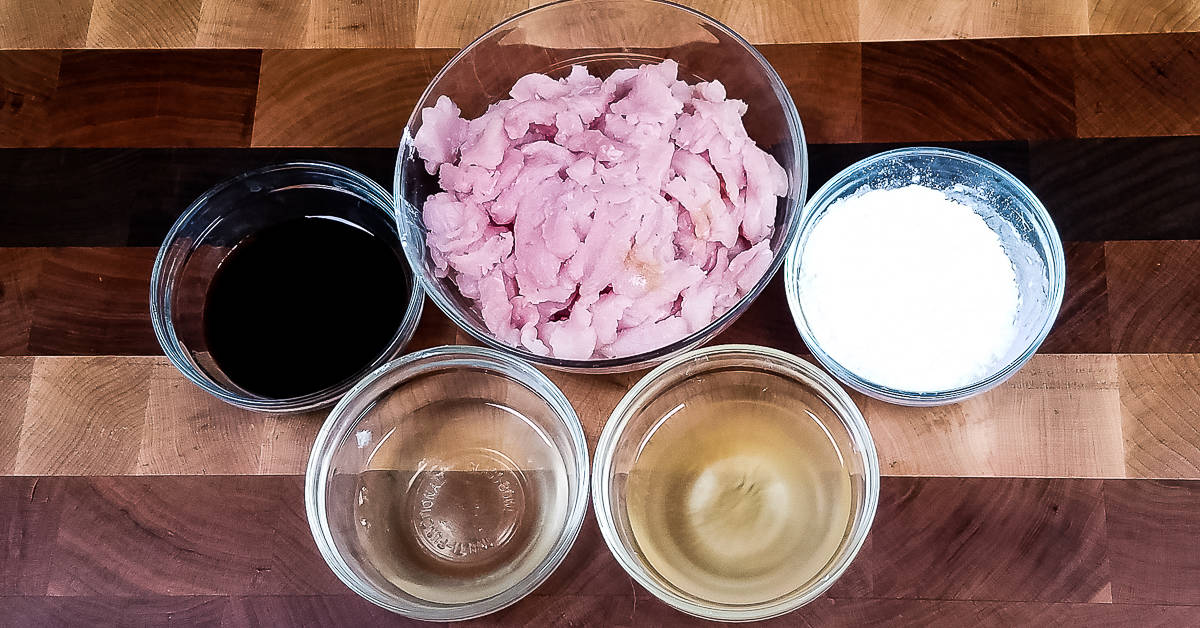 Mix the cornstarch, sherry, soy sauce, and rice wine vinegar into a smooth slurry. (A slurry is like a paste, but thinner and more liquid.) Pour it over the pork and mix well. Leave the pork to marinate while you prep the rest of the ingredients.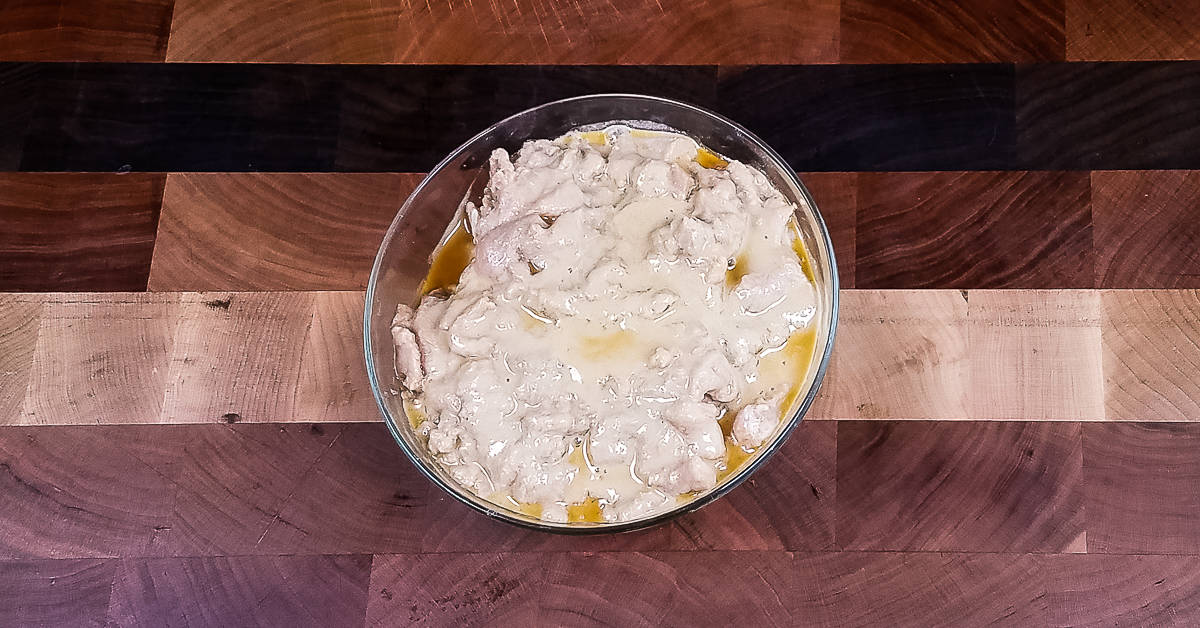 Slice, dice, mince, and chop! Tofu, egg, bamboo tip shoots, shitake mushrooms, wood ear mushrooms, salt and white pepper, lily buds, minced chives, water chestnuts, and ginger.
I put a lot of ginger in this soup! We love ginger, and it doesn't overwhelm the other flavors. So use as much as you want!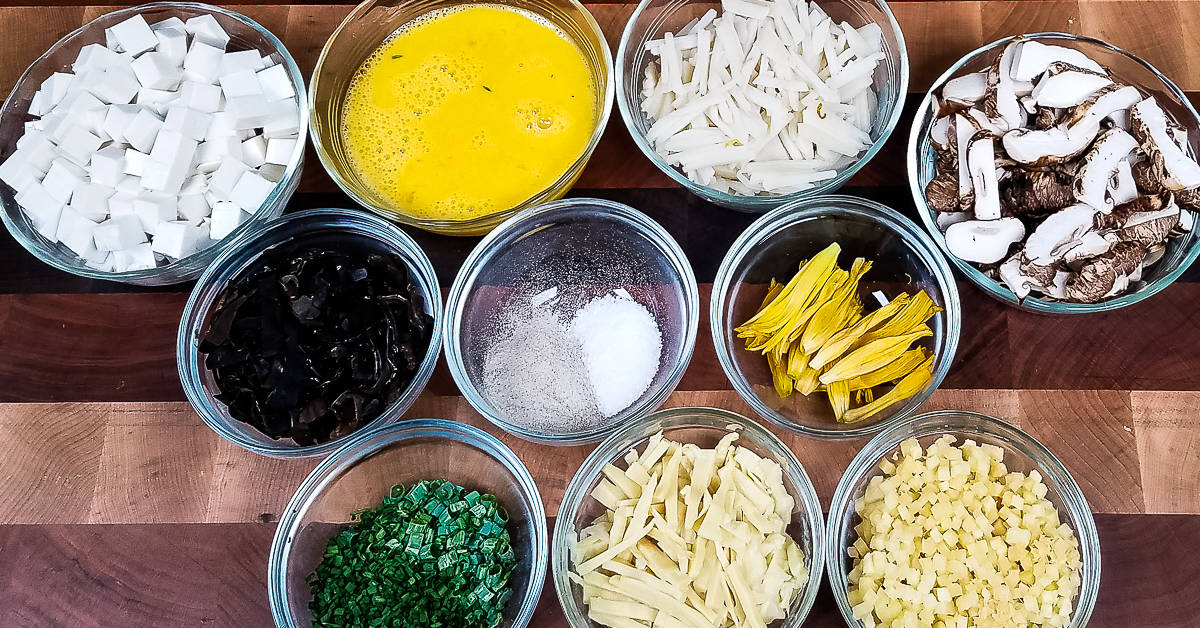 Bring the stock to a boil in a large stock pot. Add the mushrooms, tofu, water chestnuts, bamboo tip shoots, salt, pepper, and ginger. Reduce the heat to low and simmer for 5 minutes.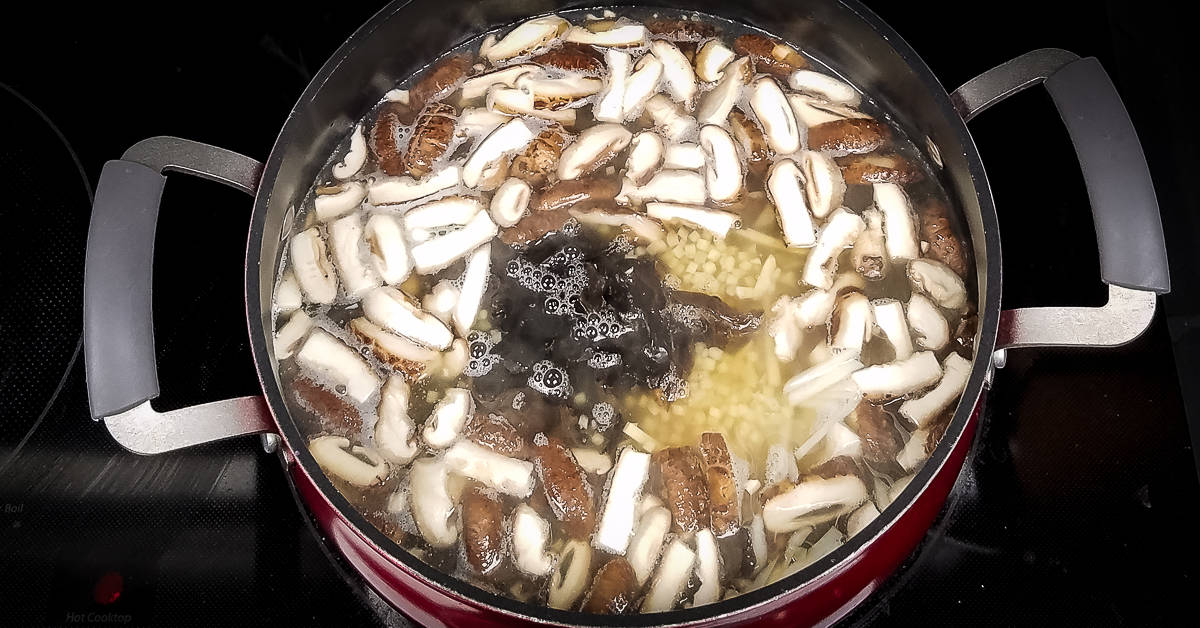 Add the pork and simmer for about 5 minutes. Season to taste with additional pepper, soy sauce, sherry, and vinegar.
Add the lily buds, if using.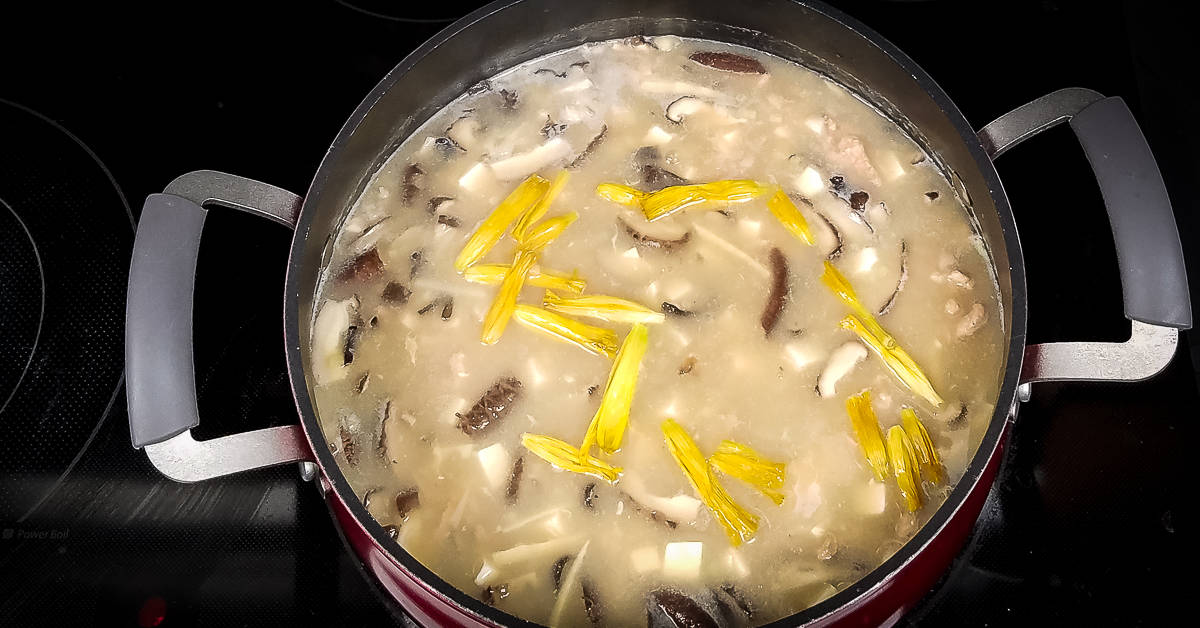 While stirring the soup, slowly drizzle in the beaten egg. Remove the soup from the heat.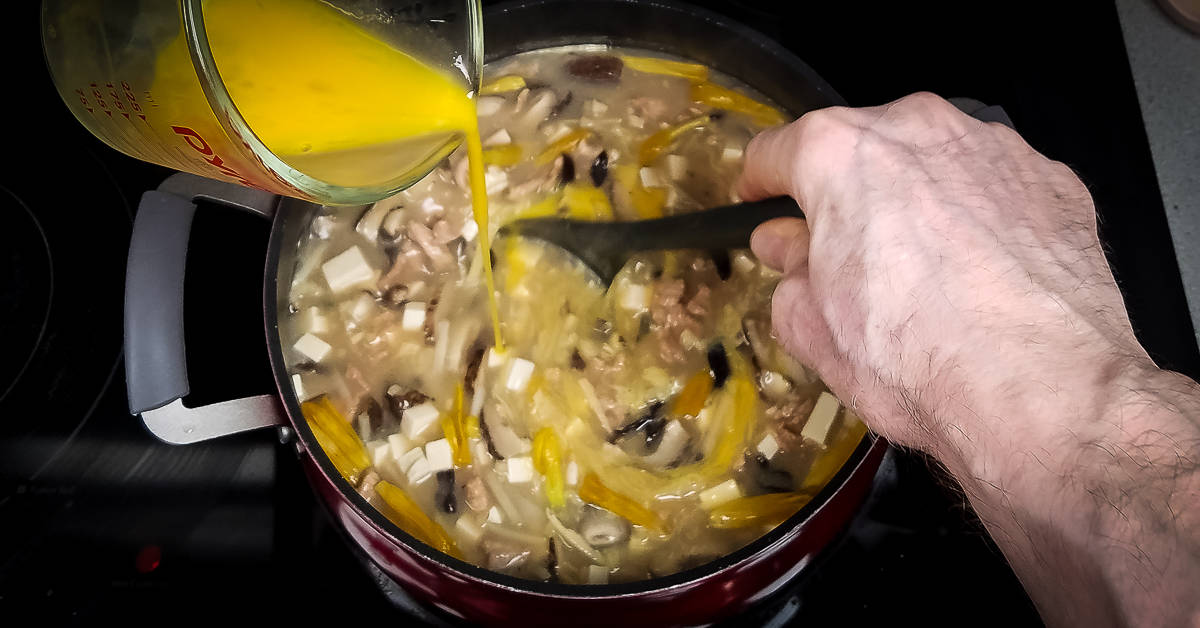 Add a few drops of sesame oil, sprinkle with the chives or scallion. Be sparing with the sesame oil, it has a very strong flavor so you don't need much!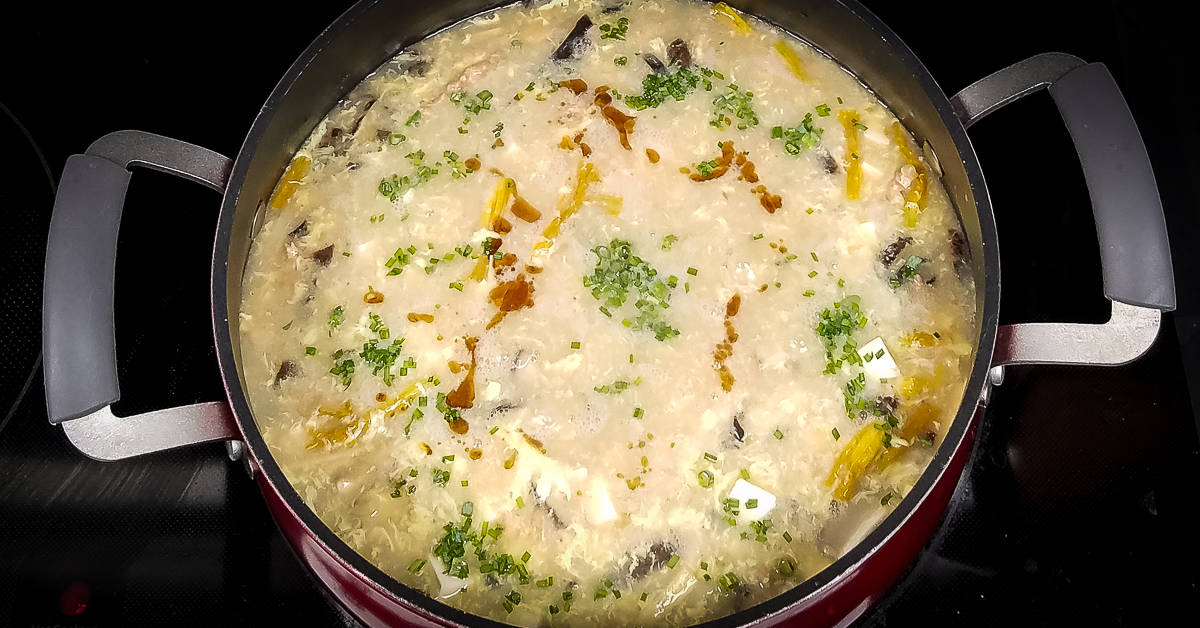 This soup is substantial enough to make a meal on its own!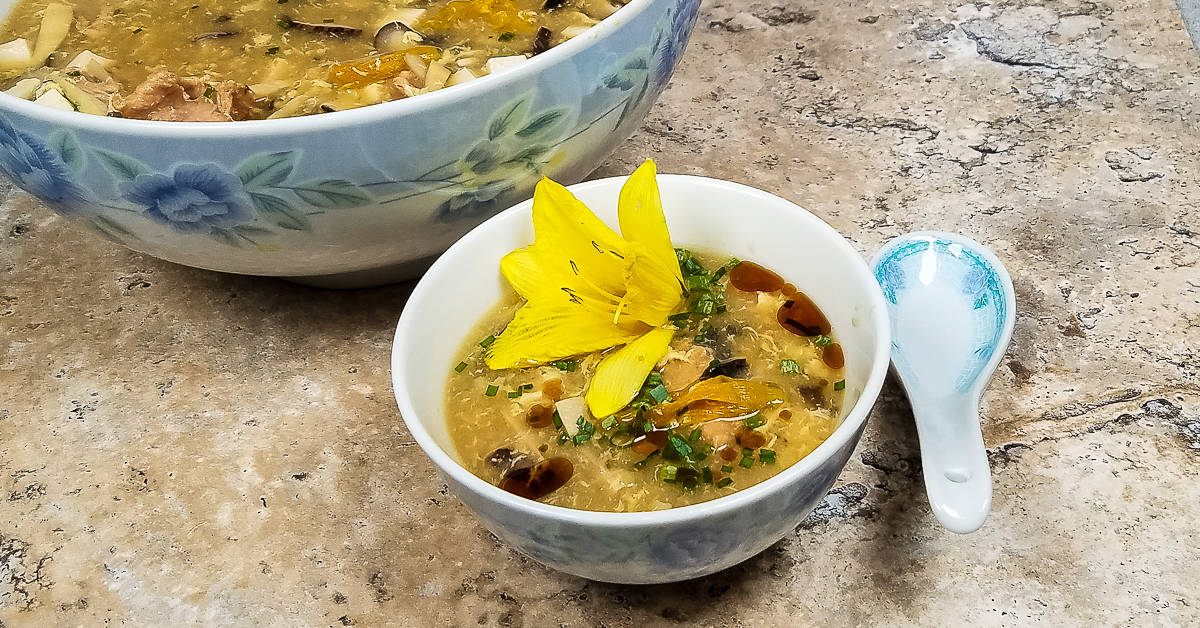 Eat, Comment, Like, and Follow!
If you liked this recipe, please leave a comment. We would also appreciate it if you would like and follow us on social media. And sign up for our newsletter to get news, new recipes, and fun food facts!
📖 Recipe Card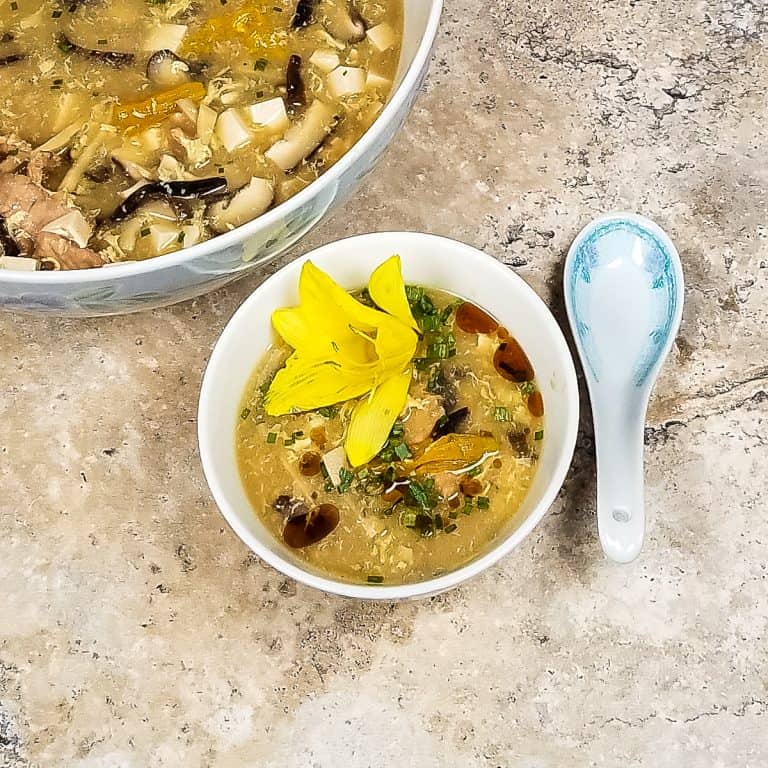 Debbie's Hot and Sour Soup
Hot and Sour Soup is a traditional Chinese soup that's healthy and delicious! Debbie has been refining this recipe for over 30 years, and now she's sharing it with you!
Ingredients
For the Pork
1

pound

lean pork

chops or tenderloin thinly sliced

4

tablespoons

cornstarch

2

tablespoon

dry sherry

2

tablespoon

soy sauce

2

tablespoon

rice wine vinegar

or white wine vinegar
For the Soup
6

cups

chicken stock

1

pound

shitake mushrooms

thinly sliced

6

wood ear mushrooms

thinly sliced (optional)

1

(5-ounce) can

whole water chestnuts

cut into matchsticks

1

whole bamboo shoot tip

(from a 15-ounce can), cut into matchsticks

1

(14-ounce) package

extra firm tofu

sliced into ¼" cubes

2

tablespoons

fresh ginger

(or more, to taste) finely diced

1

teaspoon

salt

1-2

teaspoons

ground white pepper

or more

6

fresh lily buds

or more. halved lengthwise (optional)

2

eggs

2

tablespoons

fresh chives

or 2 scallions, thinly sliced

3-4

drops

sesame oil
Instructions
Marinate the Pork
Cut the pork into thin strips, about an inch long.

Put the cornstarch in a small bowl and gradually add the sherry, soy sauce, and vinegar until you have a smooth slurry (a thin paste). Pour it over the pork and mix well. Leave it to marinate while you prep the rest of the ingredients.

4 tablespoons cornstarch,

2 tablespoon dry sherry,

2 tablespoon soy sauce,

2 tablespoon rice wine vinegar
For the Soup
Bring the stock to a boil and add the tofu, mushrooms, water chestnuts, bamboo shoots, ginger, salt, and pepper. Reduce the heat and simmer for 5 minutes.

6 cups chicken stock,

1 pound shitake mushrooms,

6 wood ear mushrooms,

1 (5-ounce) can whole water chestnuts,

1 whole bamboo shoot tip,

1 (14-ounce) package extra firm tofu,

2 tablespoons fresh ginger,

1 teaspoon salt,

1-2 teaspoons ground white pepper

Add the pork and simmer for 5 minutes.

Season to taste with additional pepper, soy sauce, sherry, and vinegar.

Add the lily buds, if using. While stirring the soup, slowly drizzle in the beaten egg. Remove the soup from the heat.

6 fresh lily buds,

2 eggs

Add a few drops of sesame oil, sprinkle with the chives or scallion, and serve.

2 tablespoons fresh chives,

3-4 drops sesame oil
Nutrition Estimate
Calories:
119
kcal
Carbohydrates:
11
g
Protein:
9
g
Fat:
4
g
Saturated Fat:
1
g
Polyunsaturated Fat:
1
g
Monounsaturated Fat:
2
g
Trans Fat:
0.01
g
Cholesterol:
55
mg
Sodium:
699
mg
Potassium:
333
mg
Fiber:
1
g
Sugar:
3
g
Vitamin A:
97
IU
Vitamin C:
1
mg
Calcium:
15
mg
Iron:
1
mg
THIS RECIPE IS FROM
The Spice of Your Life - https://thespiceofyourlife.com