I just made these savory Greek-flavored scones, and they're delicious! I brought them to my daughter-in-law and her kids, and they disappeared immediately, (The scones, not the kids!)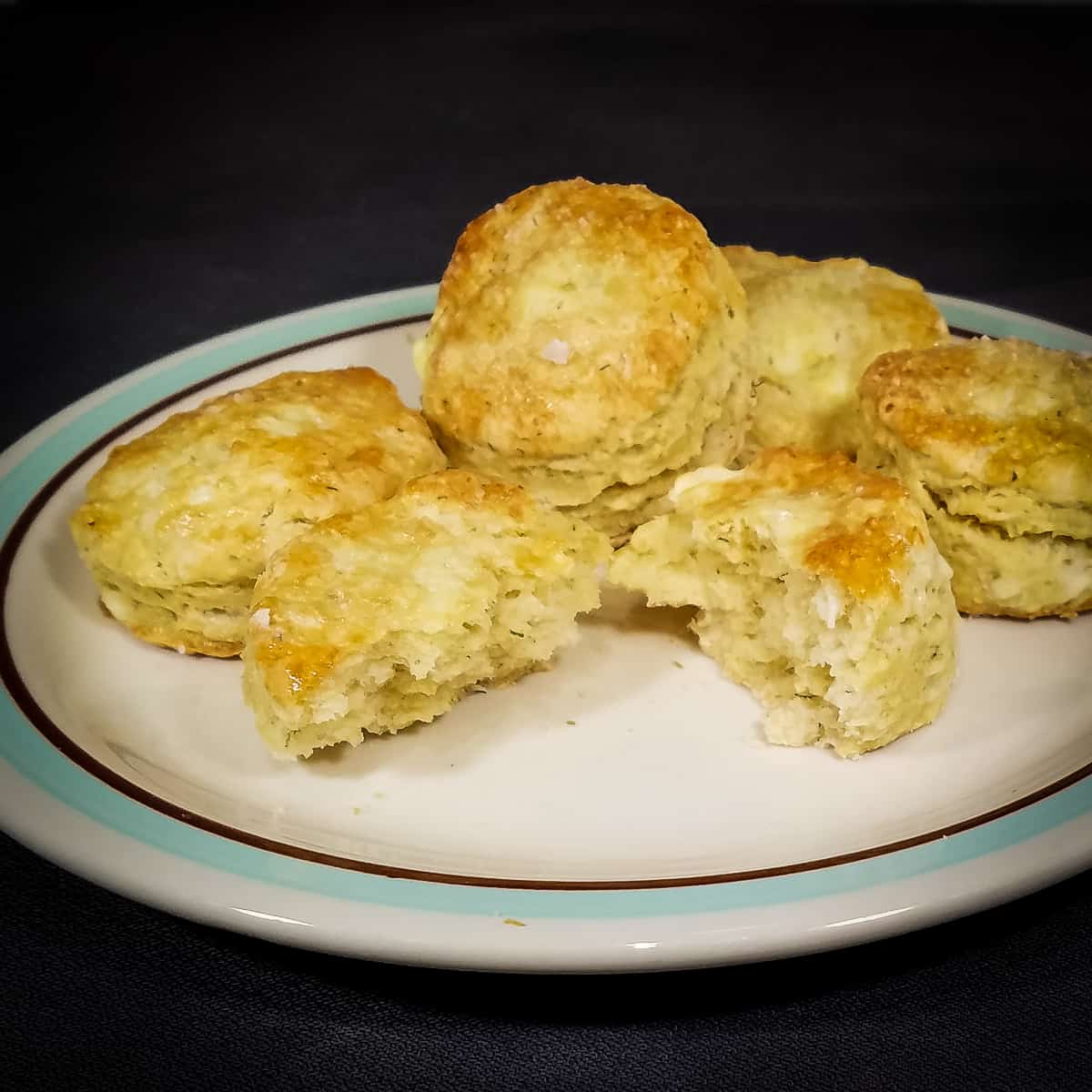 [feast_advanced_jump_to]
Scones Aren't Just For Breakfast and High Tea!
Until recently, my brain automatically put scones in the "sweet treat" category. They were something to serve with breakfast, or to have with coffee or tea in the afternoon. Then I discovered the world of savory scones! I found a recipe for scones made with Greek yogurt and blue cheese. I figured if you're going for Greek flavors, go all the way! So I used feta cheese, and added some dill. They were fantastic!
I'm still working on the ideal recipe for high-altitude scones, so they came out a bit flatter than they should. But I'll be making more savory scones with international spice mixes, so I'll get it right eventually!
Ingredients You'll Need
flour
sugar
baking powder
baking soda
ground cumin
dill weed
butter
eggs
Greek yogurt
feta cheese
salt and pepper
How to Make Savory Greek Scones
Preheat the oven to 425°F, and line a baking sheet with parchment paper.
Gather your ingredients: flour, feta cheese, one beaten egg for topping the scones, cold butter, baking powder and baking soda, sugar, cumin and dill, and a mixture of one egg, Greek yogurt, and water.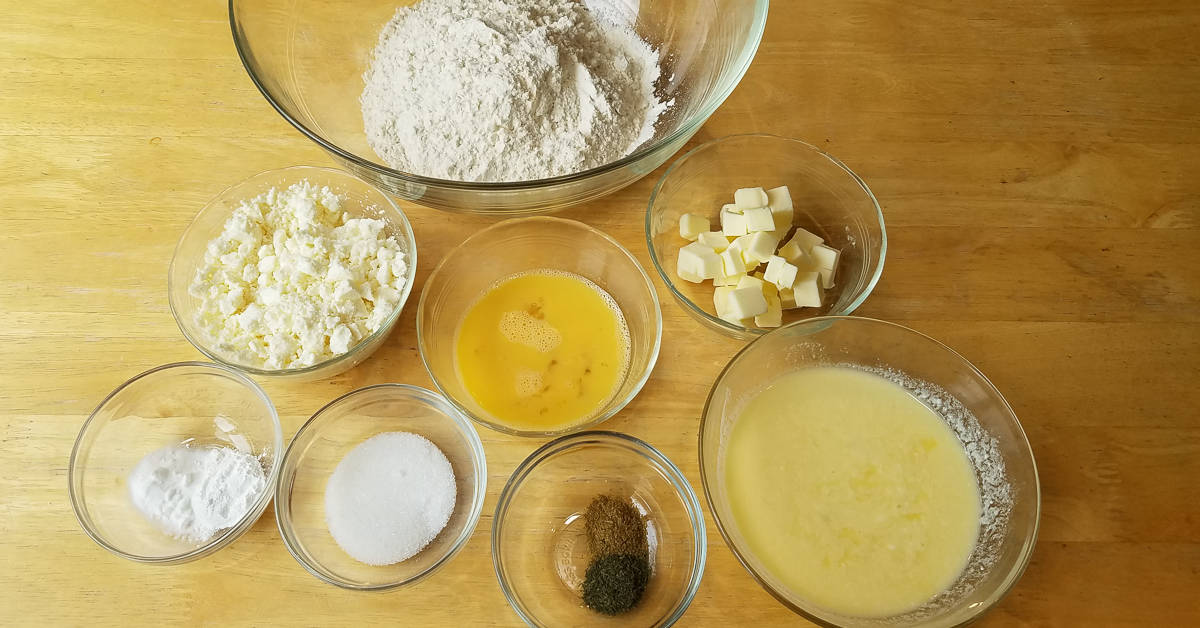 Mix the dry ingredients together in a large bowl. You can use a food processor to make the dough if you like. I usually prefer the hands-on method.
Add the butter...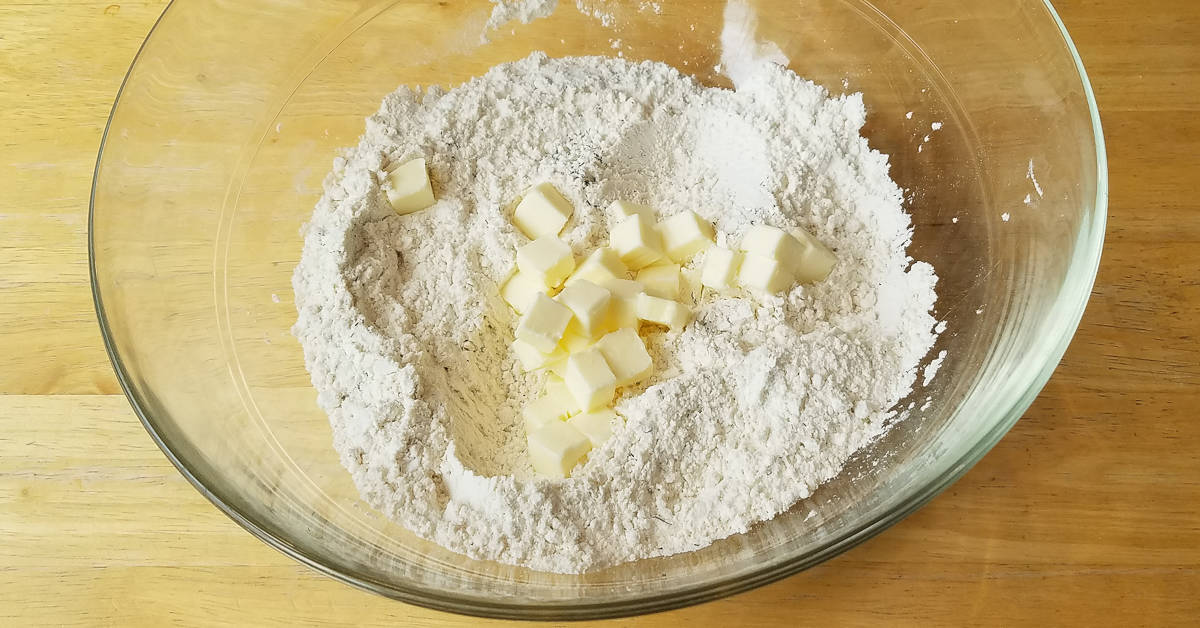 And cut it into the flour to make a coarse meal. It's okay to have some pea-sized bits of butter in the dough. I use my pastry cutter, AKA dough blender, for this.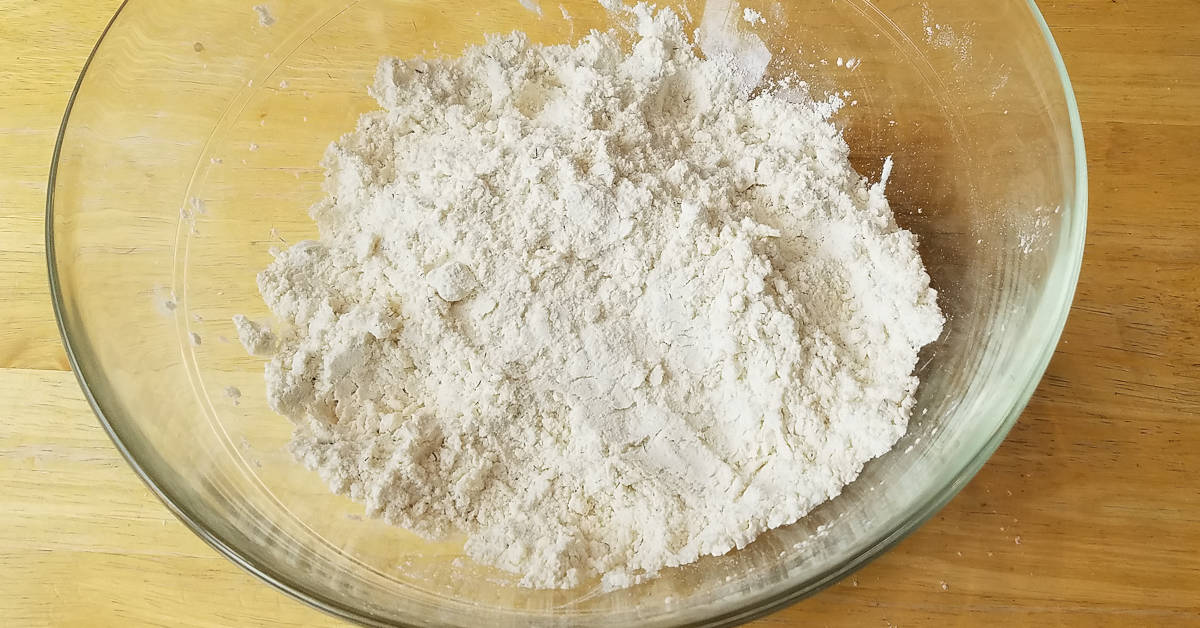 Put the yogurt, cold water, and one egg in a small bowl and beat well. Pour the mixture into the dough and mix to form a soft dough. Don't overwork the dough, it should be a bit "rustic".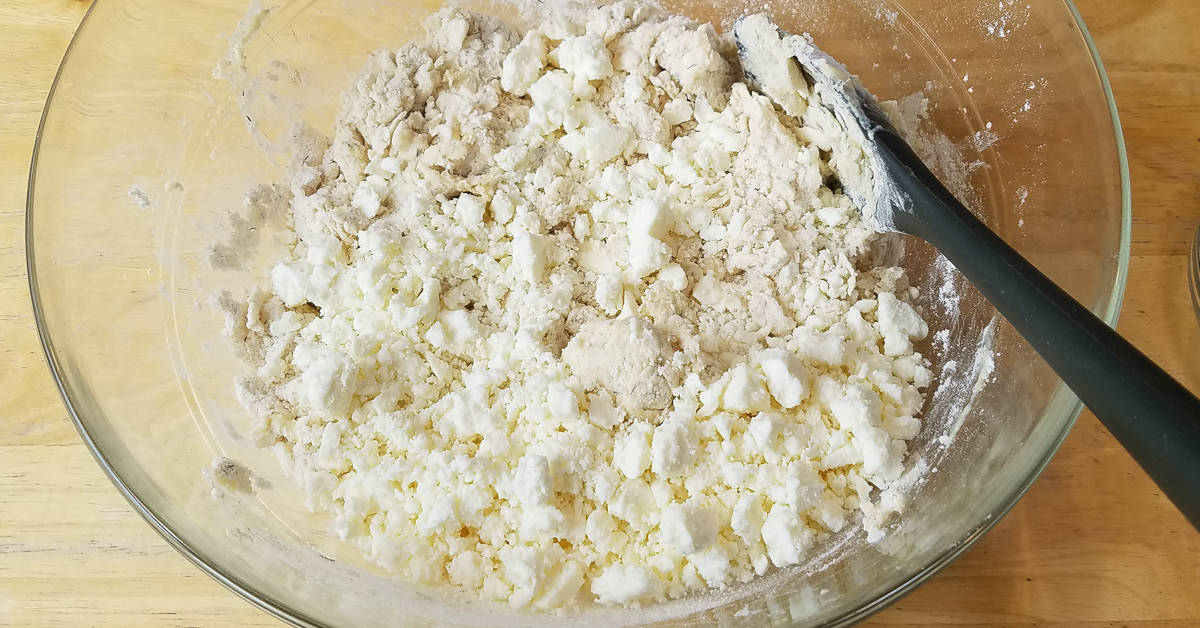 Add the feta cheese, salt, and pepper, and mix to combine them into the dough. Turn the dough out onto a floured surface, knead it gently, and form it into a ball.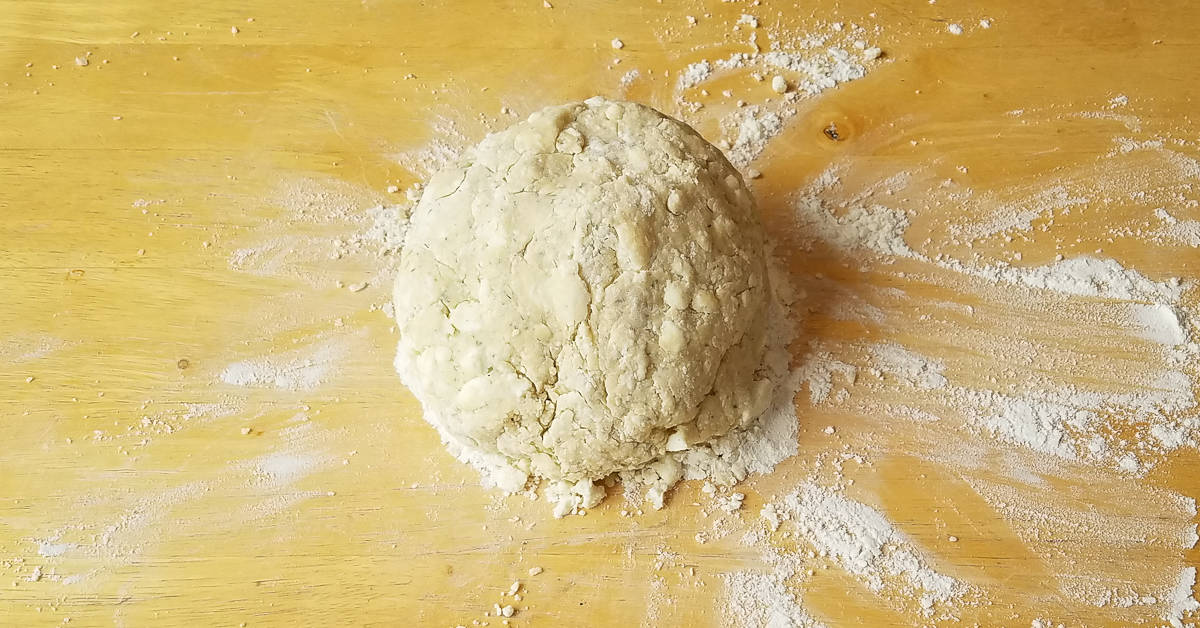 Then flatten the ball into a ¾-inch-thick circle. Yes, that's a circle! Don't judge me!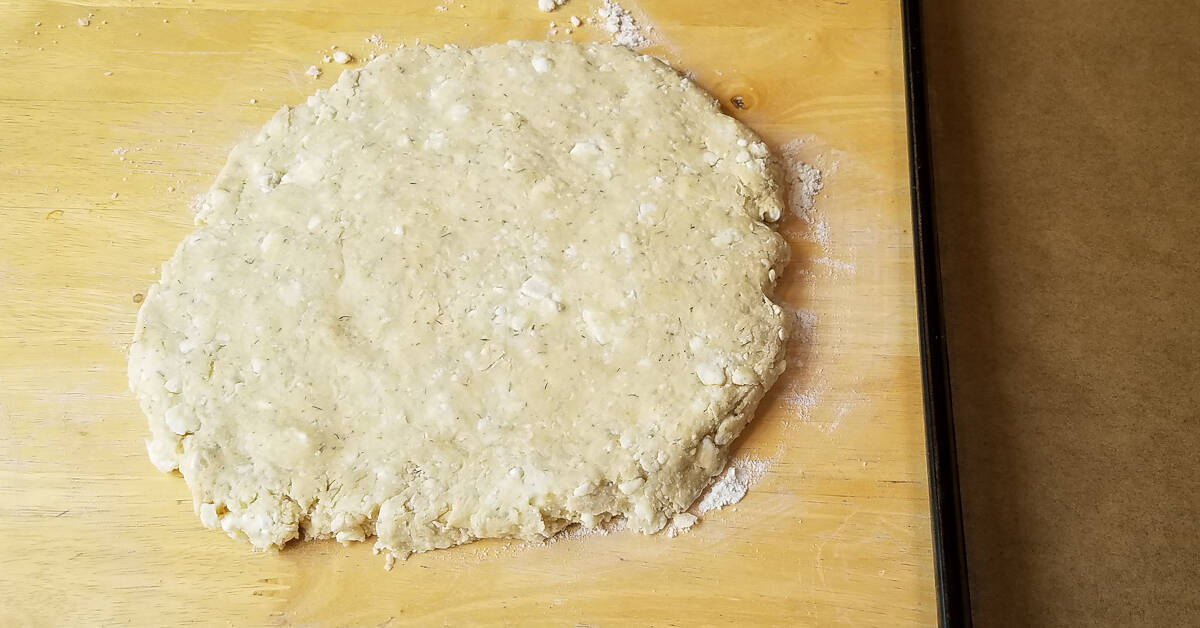 Use a 2-inch cookie cutter to cut out the scones and put them onto the baking pan. You can also cut the circle into wedges, or press the dough into a scone/cornbread pan.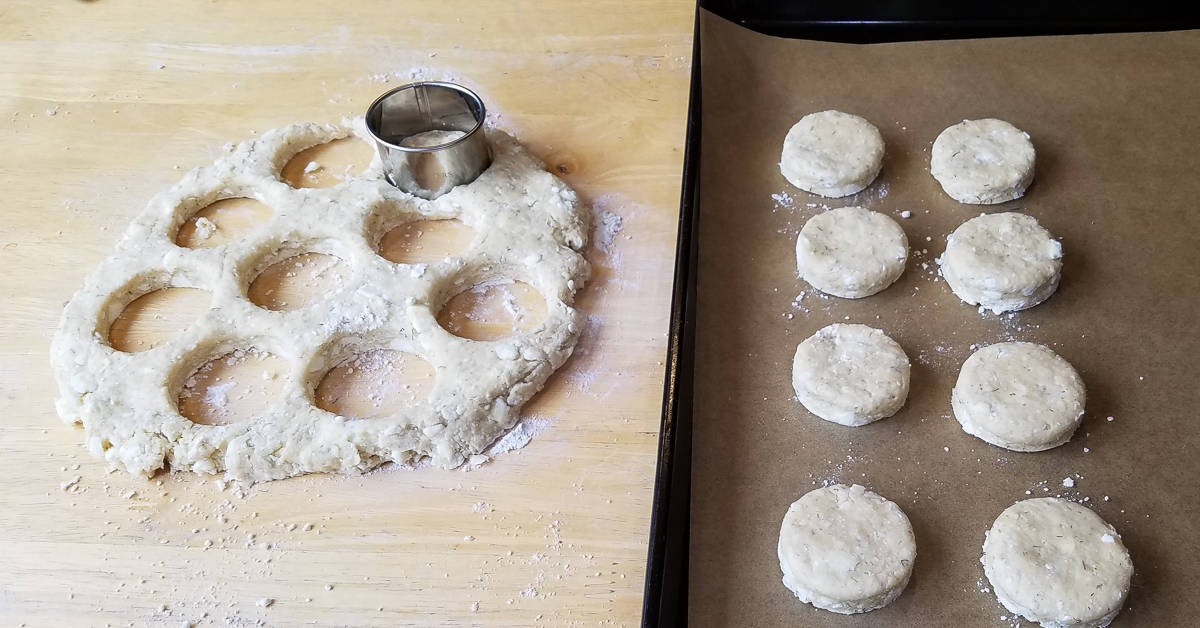 Beat the second egg and brush it over the tops of the scones. If you like, you can sprinkle some salt and/or cumin over the tops.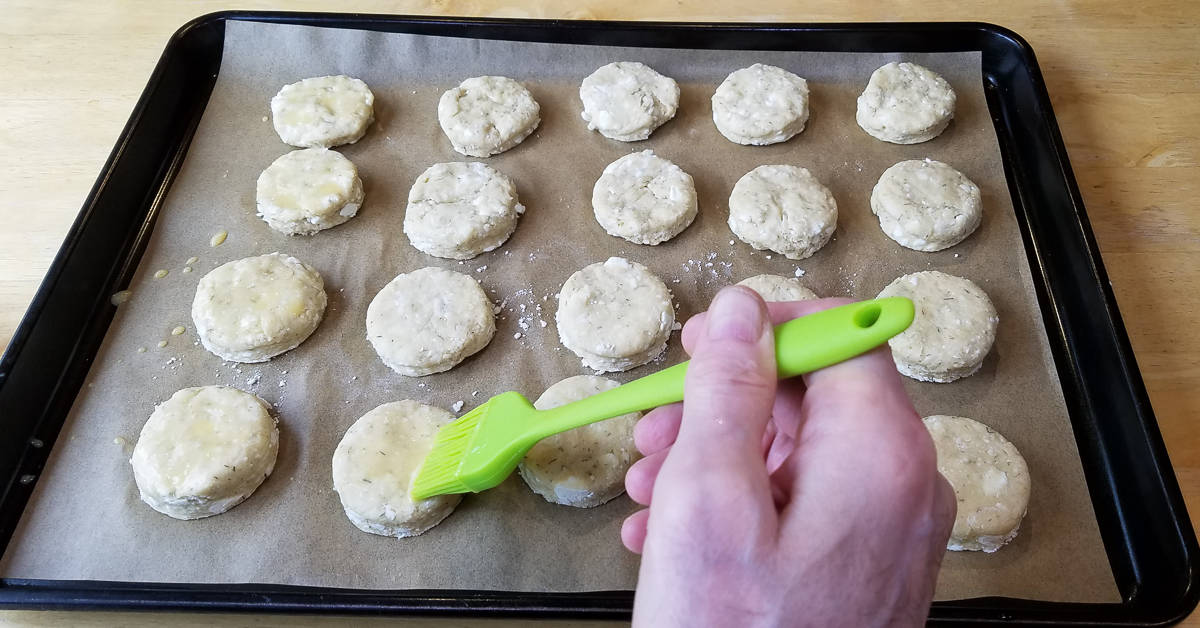 Here they are ready for the oven. I got 20 scones out of the dough. You can see that the last ones, in the upper left of the pan, got smaller as I used up the dough. Or maybe that's the camera perspective. They were still good!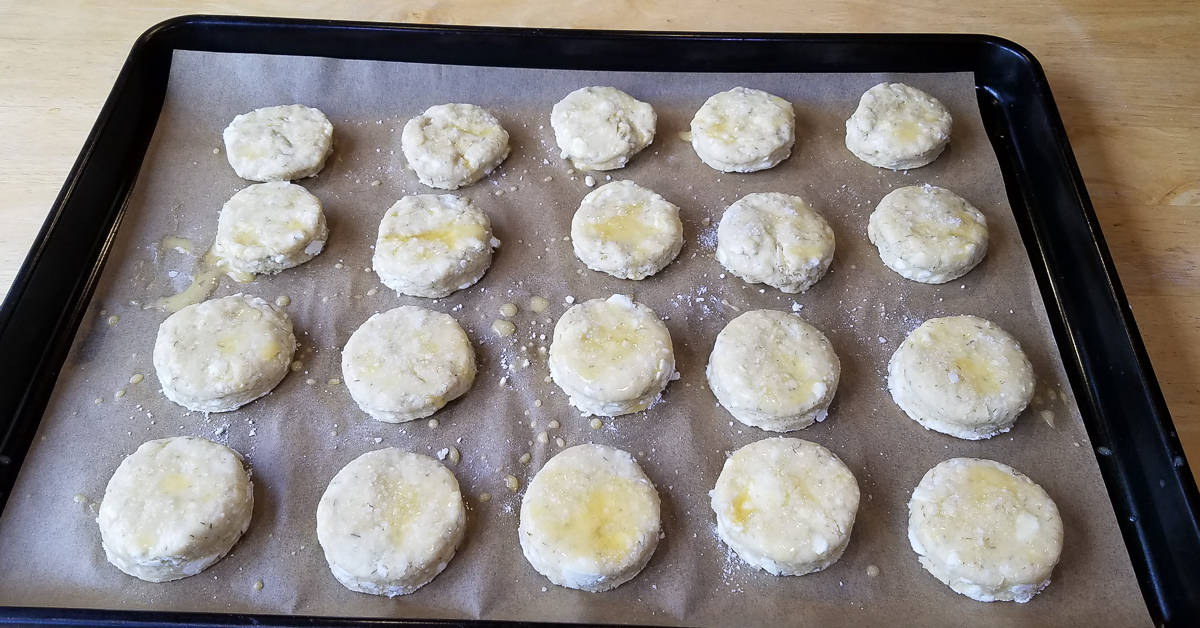 Bake for 12 to 15 minutes. They should be golden-brown on top, and a toothpick poked into the center should come out clean. Move the scones to a wire rack to cool.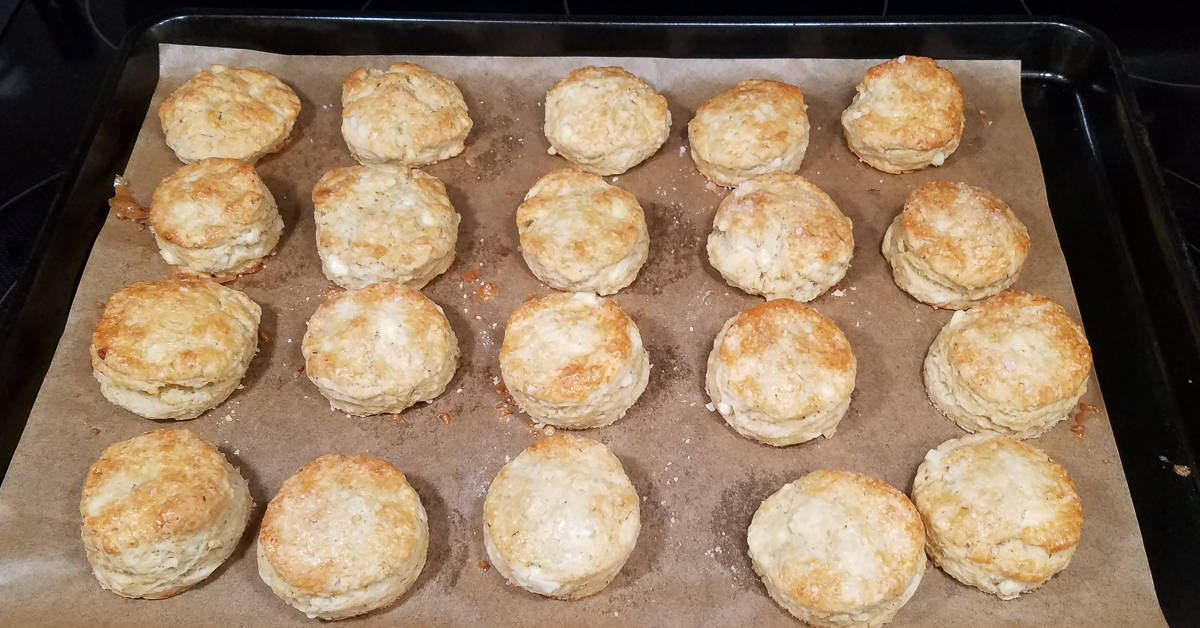 Put them on a plate and call the family. Use a stopwatch to measure how long it takes for them to vanish!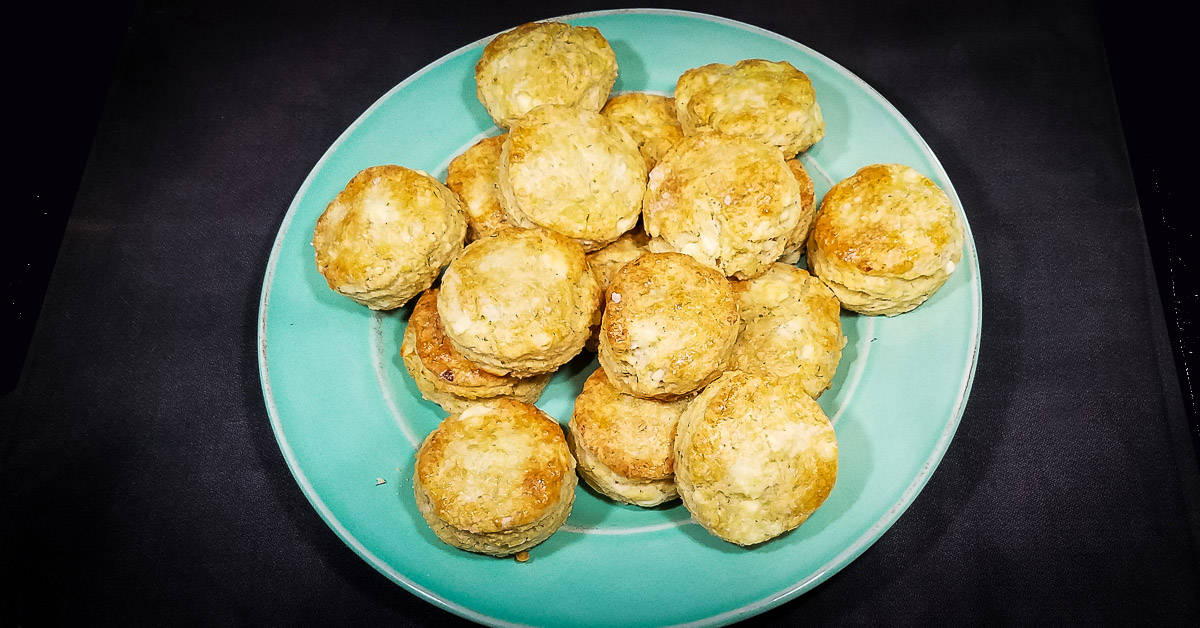 Eat, Comment, Like, and Follow!
If you liked this recipe, please leave a comment. We would also appreciate it if you would like and follow us on social media. And sign up for our newsletter to get news, new recipes, and fun food facts!
📖 Recipe Card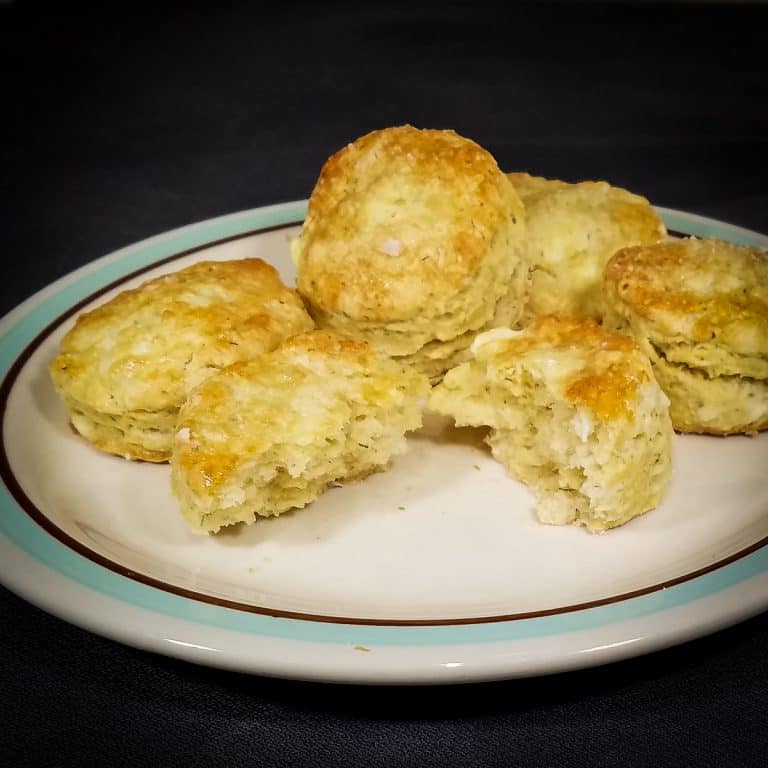 Savory Greek-Flavored Scones
I just made these savory Greek-flavored scones, and they're delicious! I brought them to my daughter-in-law and her kids, and they disappeared immediately, (The scones, not the kids!)
Ingredients
2

cups

flour

1

tablespoon

sugar

1

teaspoon

baking powder

½

teaspoon

baking soda

¼

teaspoon

ground cumin

¼

teaspoon

dill weed

4

tablespoons

cold butter

(half a stick)

1

egg

3

tablespoons

cold water

3

tablespoons

Greek yogurt

1

cup

feta cheese

crumbled, cold

Salt and black pepper

to taste

1

egg

beaten, for the egg wash
Instructions
Preheat the oven to 425°F, and line a baking tray with parchment paper.

Mix the flour, sugar, baking powder, baking soda, cumin, and dill weed in a large bowl.

2 cups flour,

1 tablespoon sugar,

1 teaspoon baking powder,

½ teaspoon baking soda,

¼ teaspoon dill weed,

¼ teaspoon ground cumin

Add the butter and mix it into the dry ingredients with a pastry cutter/dough blender, fork, or your fingers until you get a breadcrumb-like texture.

4 tablespoons cold butter

Beat the egg, water, and yogurt together in a small bowl. Add it to the flour and mix until you get a soft dough.

1 egg,

3 tablespoons cold water,

3 tablespoons Greek yogurt

Add the feta cheese, salt, and pepper and mix to just combine.

1 cup feta cheese,

Salt and black pepper

Turn the dough onto a floured work surface and knead very lightly, then form into a ball.

Pat the dough out to a ¾-inch-thick circle. Use a 2-inch cookie cutter to cut out rounds and place on the baking sheet. Take care cut the dough straight down. If you twist the cutter the scone won't hold its shape.

Lightly knead together the rest of the dough and cut out more scones until you don't have enough left to make a scone.

Brush the tops of the scones with the beaten egg. Sprinkle the tops with a little cumin sea salt.

Bake for 12 to 15 minutes, until the scones are golden-brown on top.

Cool on a wire rack.
THIS RECIPE IS FROM
The Spice of Your Life - https://thespiceofyourlife.com