I hope you're all staying safe and warm. I'm sure you're tired of seeing pictures from the storms that have been battering much of the country, so here's something to look forward to. Spring is coming... eventually!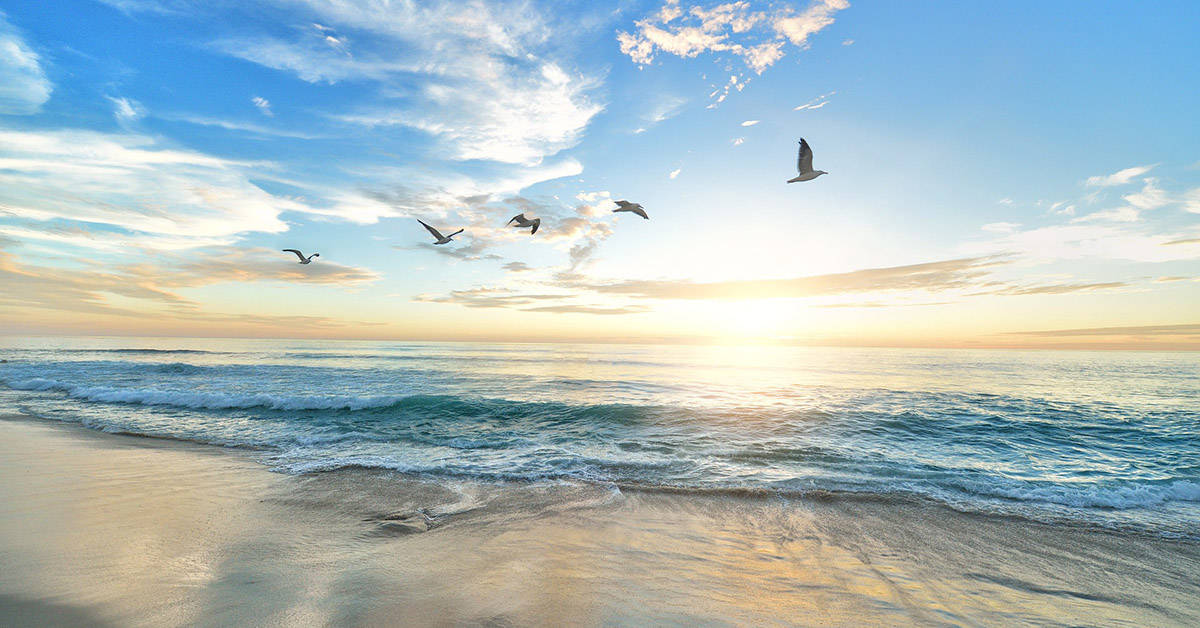 The past few months have been challenging. Back in September we started making plans to move our daughter-in-law and grandson and their two cats in with us. Let me tell you, combining two households is a lot more complicated than simply moving one household somewhere else!
Things were going as well as could be expected. Then I had a fall a couple of weeks before the move date and broke my right shoulder and bottom right rib. That did not help at all. We managed to get the move done on schedule, but we're still trying to unpack everything and get it sorted out.
I've recovered sufficiently that I should be able to get back to posting recipes soon. But I seem to have forgotten everything I knew about running a blog over the past three months! I'm sure it will all come back to me, but I'll probably only be posting once a week for a while until I get my brain back. I'm hoping to have something for you next week. In the meantime, here's our cat, Fiona, trying to hide under the tablecloth during the move chaos.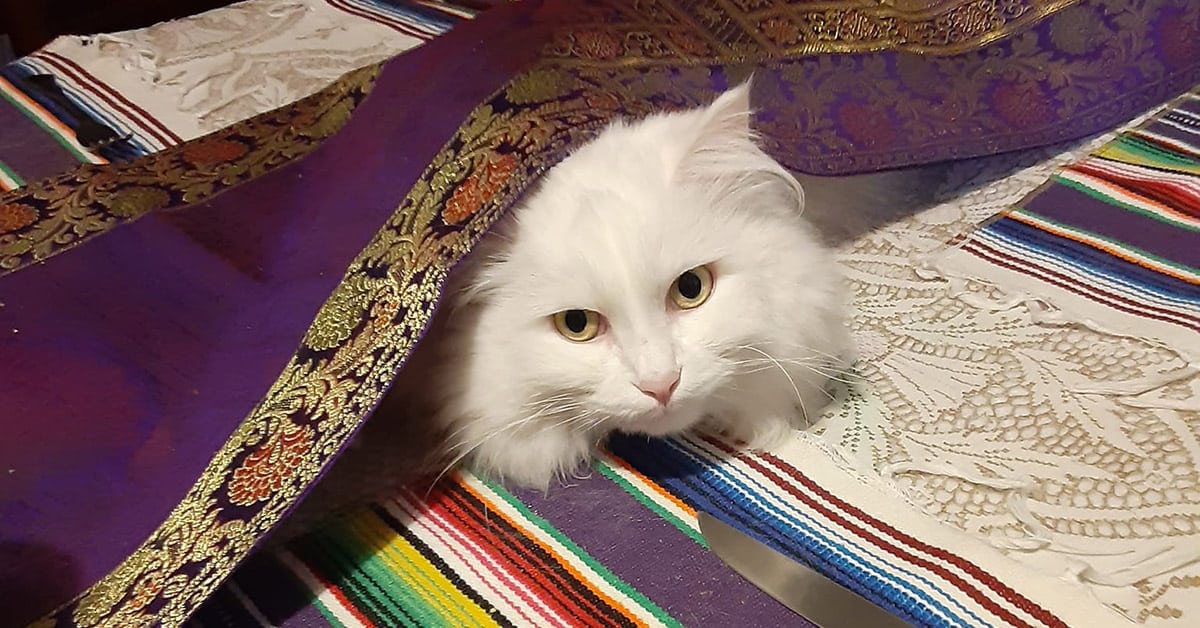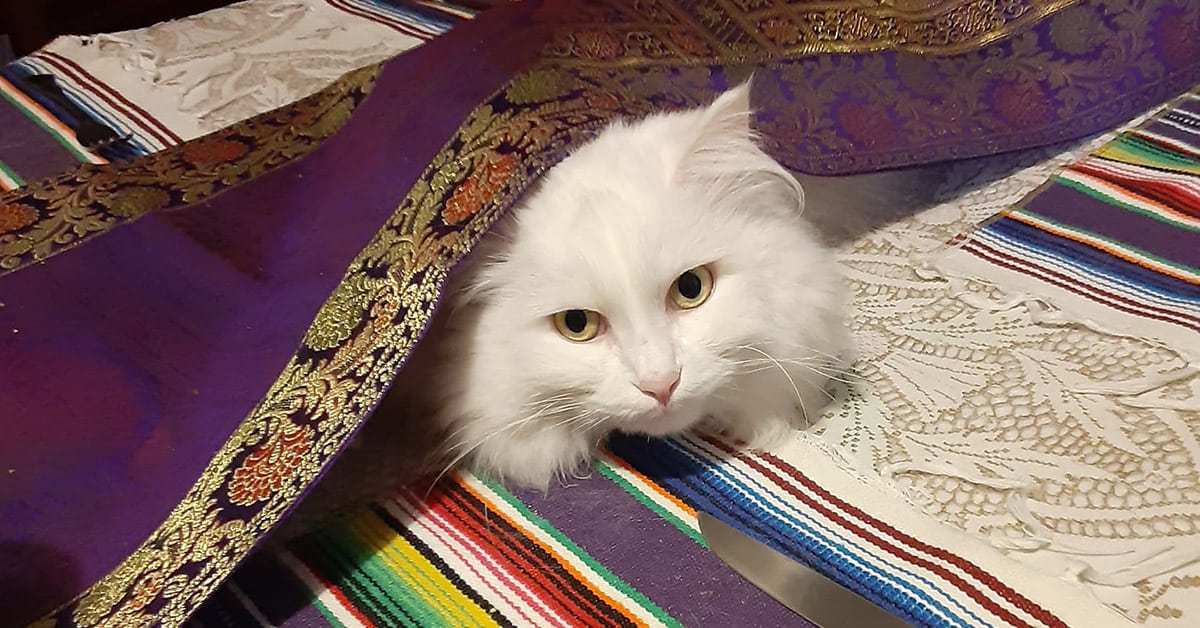 I'm really excited that my grandson, Skye, is going to start working on the blog with me. They love computers, food, cooking, photography, and video, so it's a perfect fit for them. And they're looking forward to posting some of their favorite recipes too!
Best wishes to everyone from all of us. May this year be better than the last for you!