Debbie found this recipe decades ago in a newspaper. Remember newspapers? Big sheets of paper with the news printed on them? They usually had a recipe page, and you could cut a recipe out of the page and keep it. Back when I was a kid, even more decades ago, every house had a shoebox full of recipe clippings. Memories, memories. Now we have blogs instead of shoeboxes!
This recipe has passed the test of time! We're still making it today, pretty much exactly as it was printed. The only changes we made were using dark chocolate instead of bittersweet, and adding dark chocolate chips to the batter. And adding some orange zest to the cream cheese filling, And adding some mint extract to the batter. Okay, so it's not very much exactly like it was printed. But that's how recipes evolve!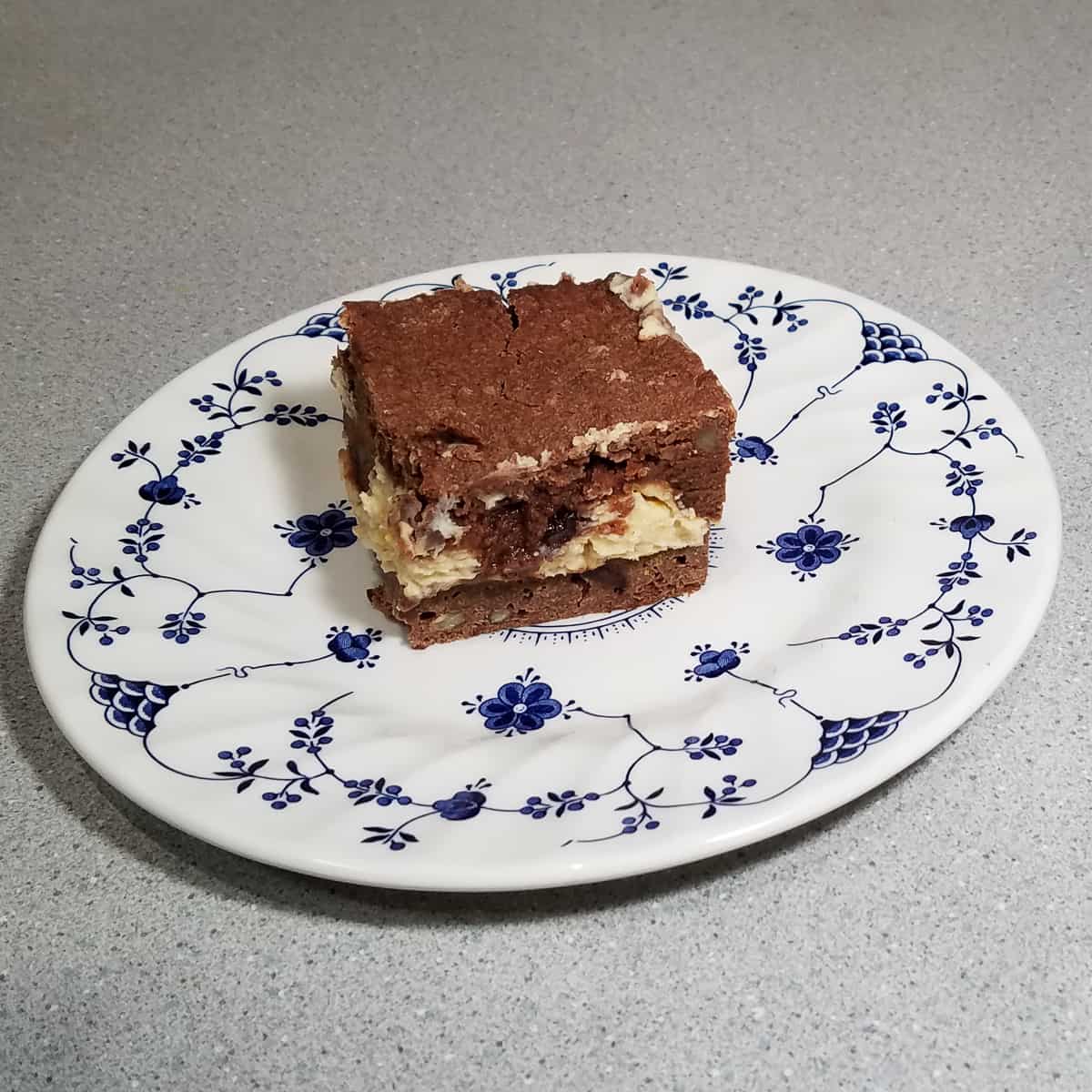 Jump to:
Chocolate and Cream Cheese!
What do you get when you combine two of the most wonderful things on earth? Paradise on a plate! Could anything make these brownies any better? Yes! Bacon! Bacon makes everything better! But that would be a different recipe. We'll work on that. Stay tuned.
In the meantime, these brownies are pretty awesome. Chewy and creamy with hints of orange and vanilla. We make them whenever we need a chocolate fix. We're both diabetic, so we have to make our deserts as safe as possible. How do we do that? Read on!
What About All That Chocolate?
We use dark chocolate whenever a recipe calls for chocolate. There's a lot of evidence that dark chocolate is the best choice for diabetics. Look for a bar that contains 70 percent cocoa or more. (We like 90 percent!)
What About All That Sugar?
We use a monk fruit sweetener. It's got a lot of health benefits, it has no aftertaste, and it substitutes 1-to-1 for sugar.
Ingredients You'll Need
For the Filling
cream cheese
sugar
an egg
vanilla extract
orange zest
For the Batter
dark chocolate
butter
eggs
sugar
flour
vanilla extract
mint extract
chopped nuts (optional)
chocolate chips (optional)
How to Make Cream Cheese Brownies
There are four main steps to making this desert: melting the chocolate and butter; making the filling; making the batter; and baking the brownies.
Ingredients Assemble!
Here's the chocolate and butter.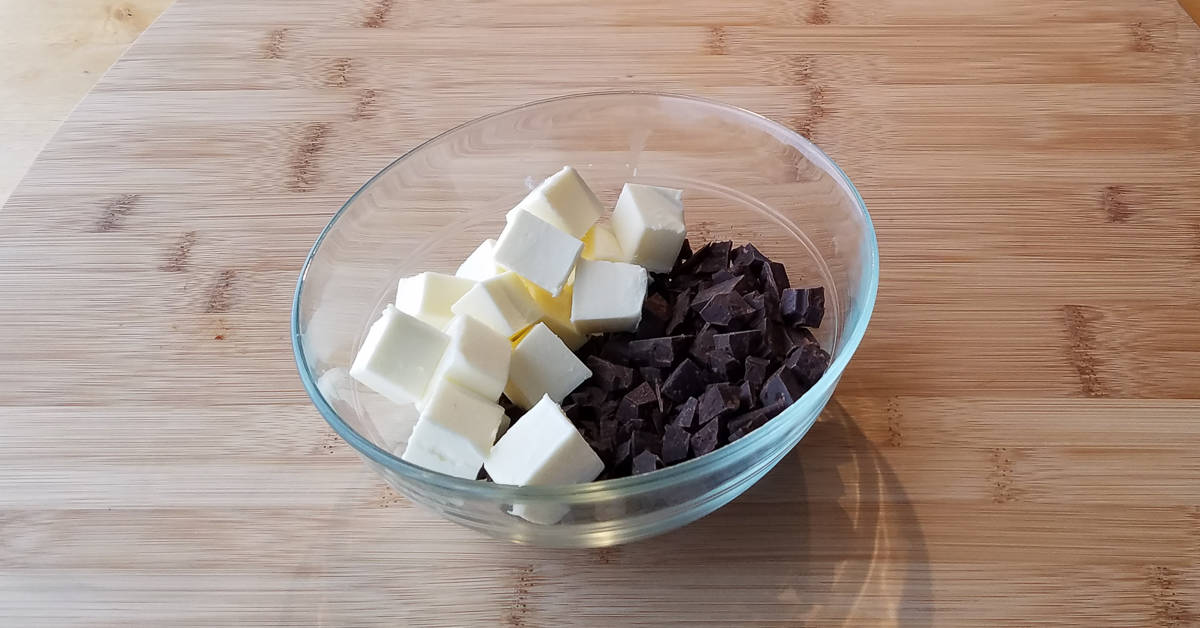 The filling ingredients: cream cheese, sugar, orange zest, egg, and vanilla extract.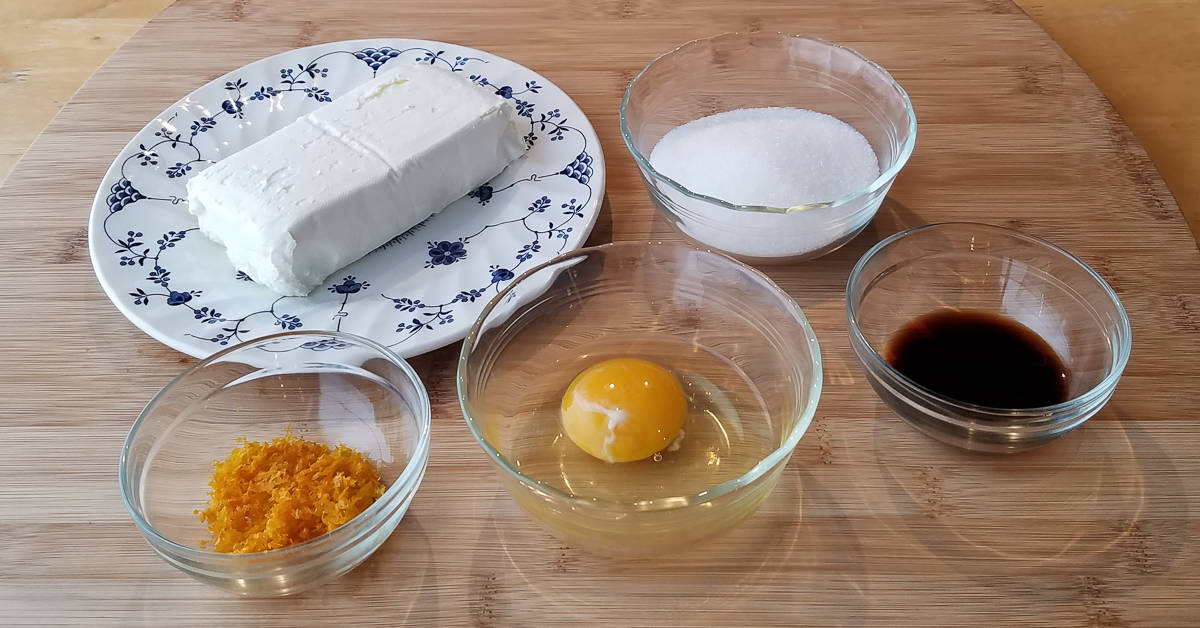 And the batter ingredients: sugar, eggs, flour, and vanilla and mint extracts/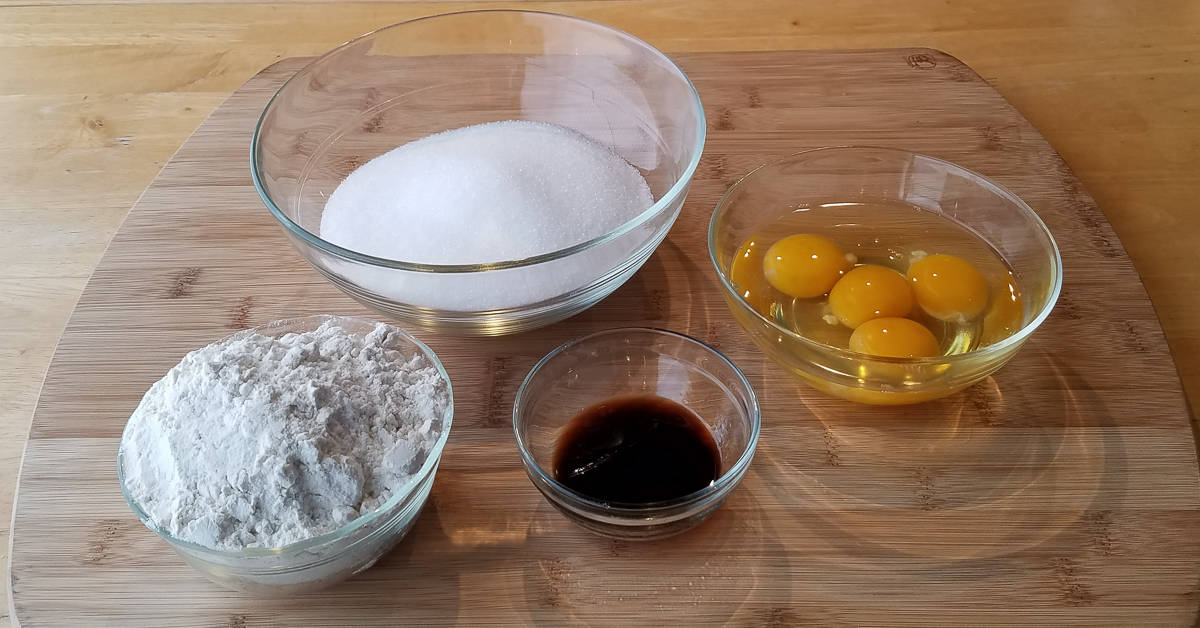 Make the Filling.
Put the filling ingredients into a small bowl ...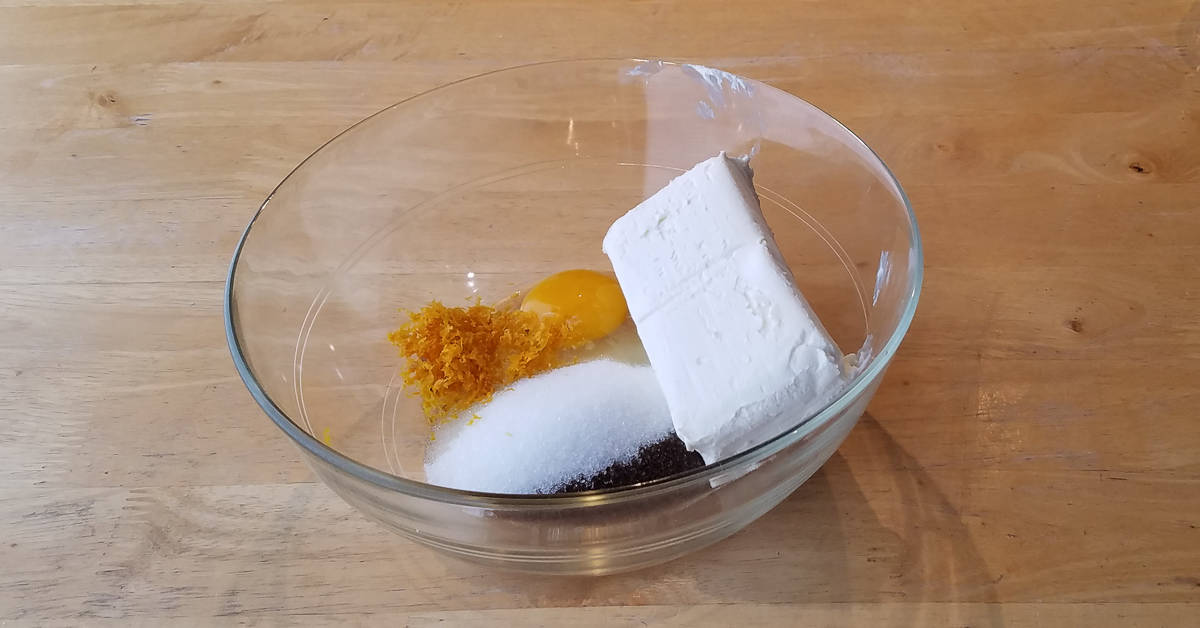 ... and beat them up.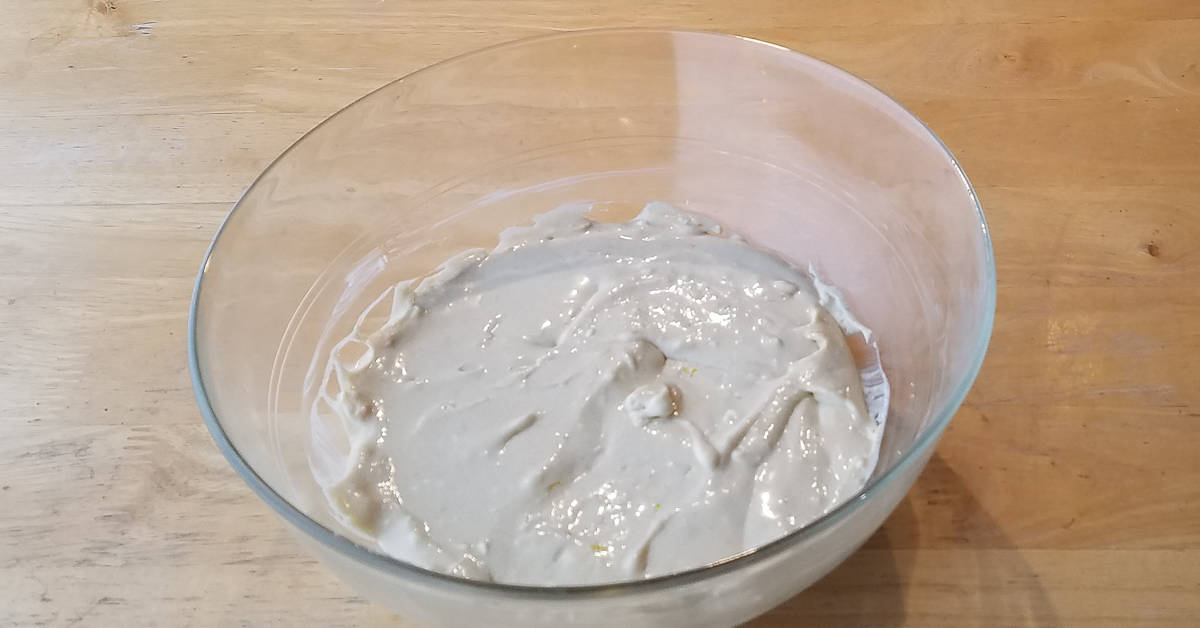 Melt the Chocolate
Put the butter and chocolate in a microwave-safe bowl. Microwave 30 seconds at a time, and mix after each melt. I found that two 30-second melts is sufficient. Set the bowl aside to let it cool a bit. If there are any bits of chocolate left, they'll continue to melt. Here is is after two melts.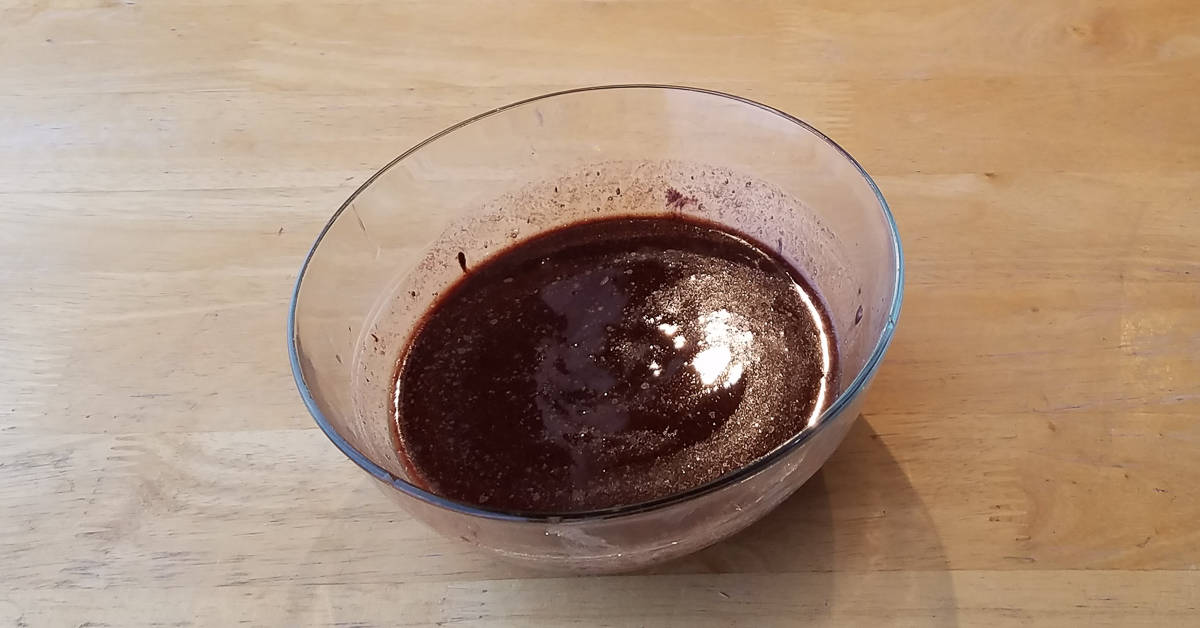 Make the Batter
Put the eggs and sugar into a large bowl.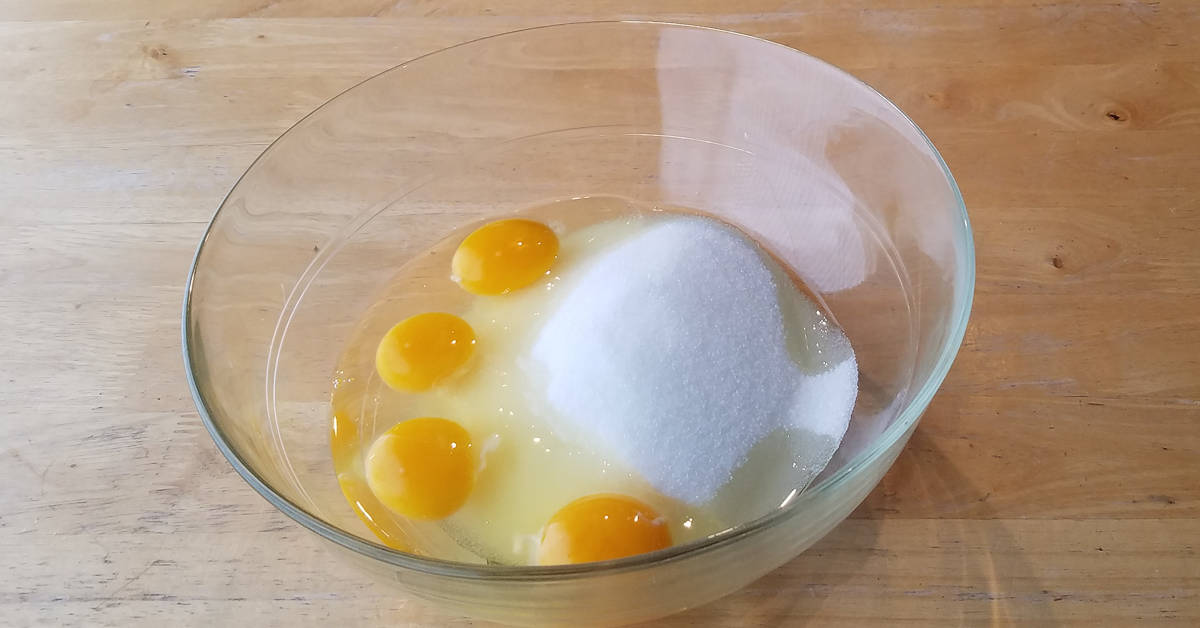 Mix well.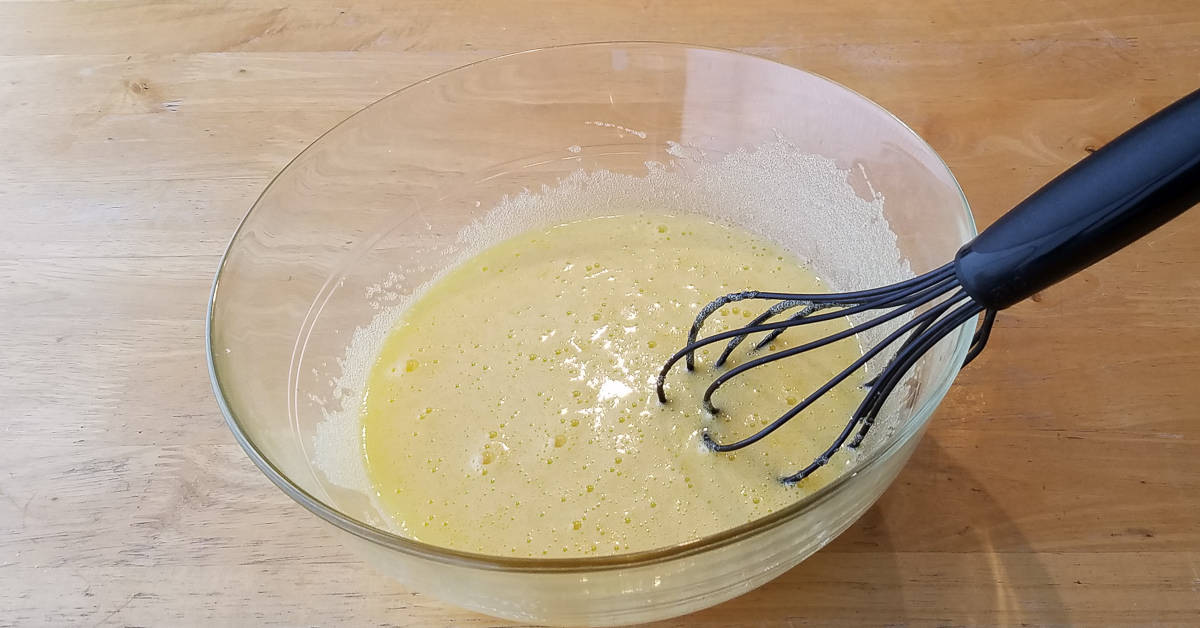 Add the flour gradually and whisk to combine.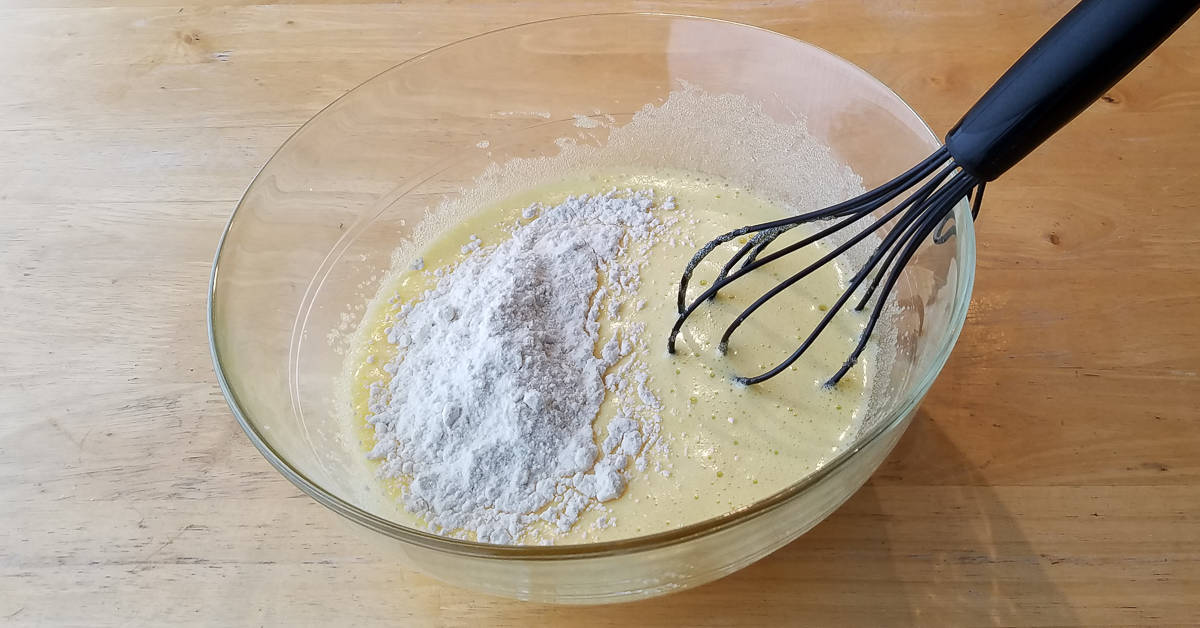 If you're adding nuts and chocolate chips, stir them into the mixture now.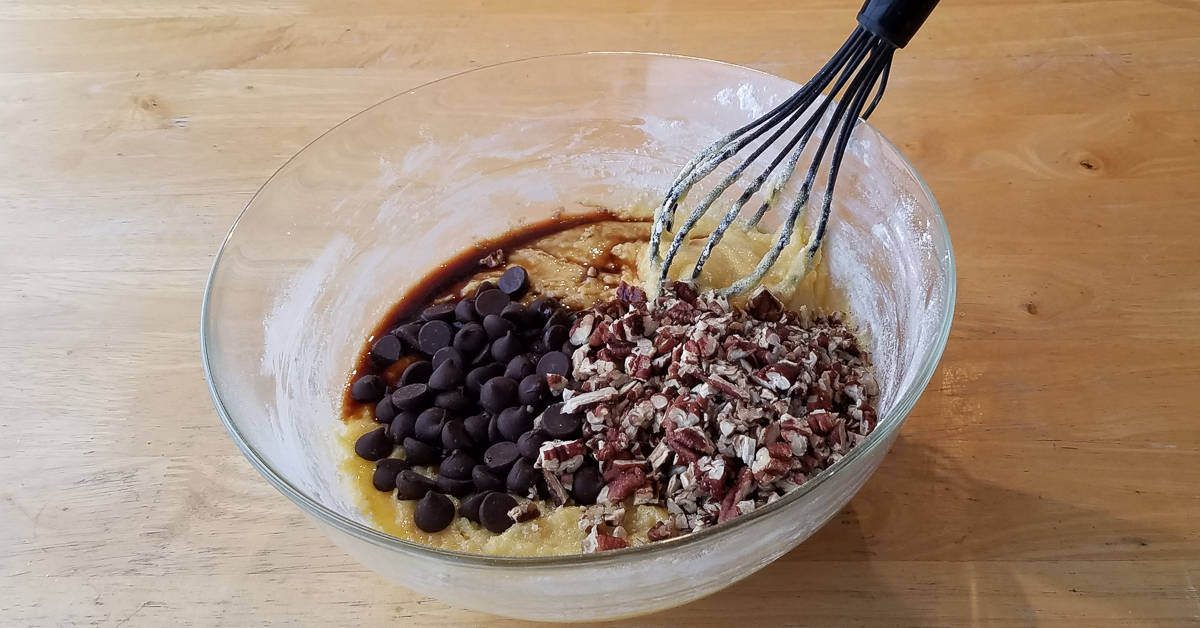 Add the vanilla extract, mint extract, and chocolate mixture and mix to make a thick batter.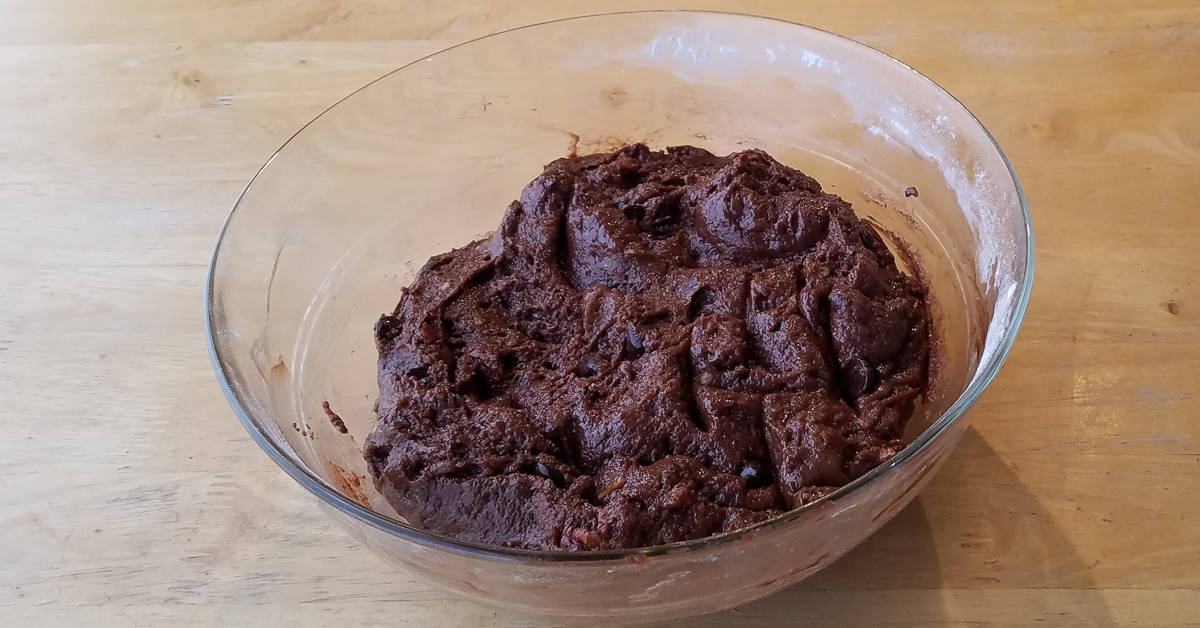 Pour half the batter into a greased 8x8 baking pan and spread evenly.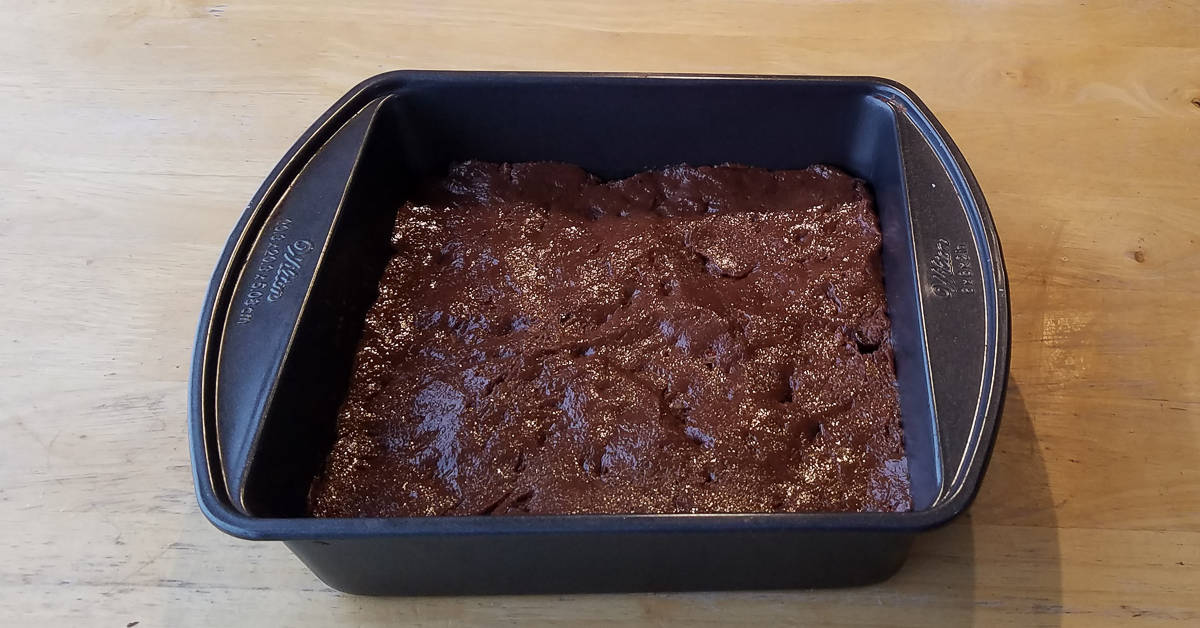 Spread the filling over the batter. Try not to mix it into the batter, you want a nice layer of brownie on the bottom!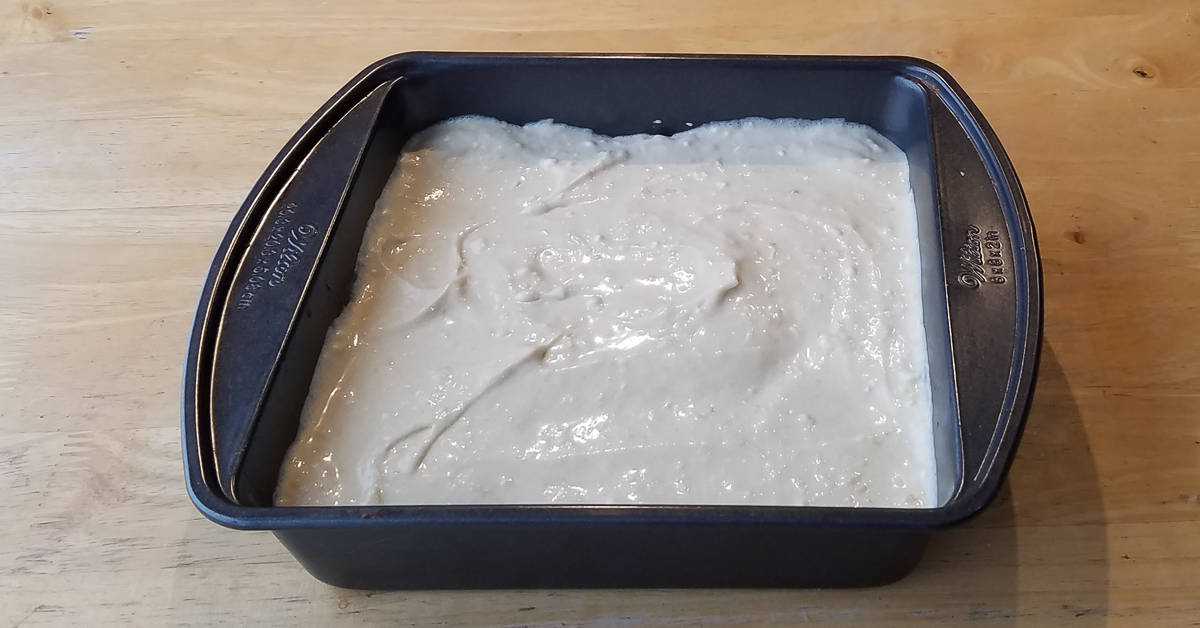 Spoon the rest of the batter over the filling and spread evenly. It can be a bit tricky to spread batter over a soft filling. If the batter is really thick you can add a couple of tablespoons of hot water and mix to thin it out a little. Or you can just go crazy and mix the batter into the filling to make a nice design!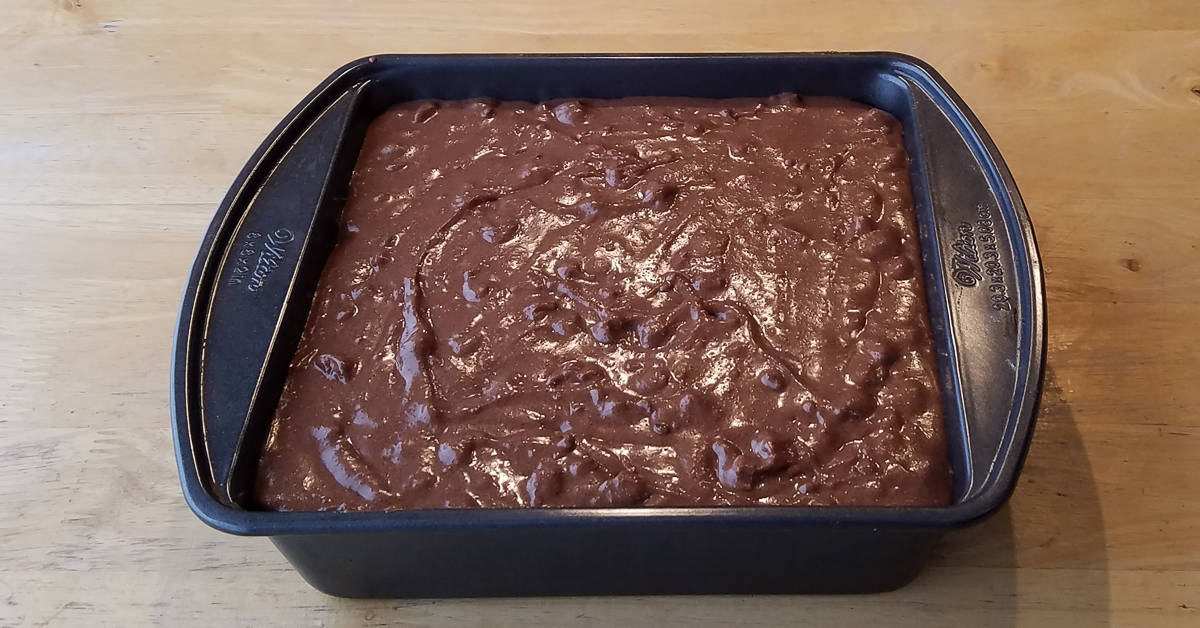 Bake for 40-50 minutes, or until the filling is set. If you stick a toothpick in and it comes out clean, it's done! Or you can take the pan our and shake it. If the middle jiggles, put it back in!
Remove the pan from the oven and cool on a wire rack for 1 hour, then refrigerate for at least 2 hours. Oh no, I forgot to take a picture of the pan of brownies out of the oven! Use your imagination, it looks like a pan of baked brownies.
Pop the brownies out of the pan and cut them into squares. Serve with whipped cream on top or a scoop of ice cream on the side. If there are any left, keep them in an airtight container in the refrigerator.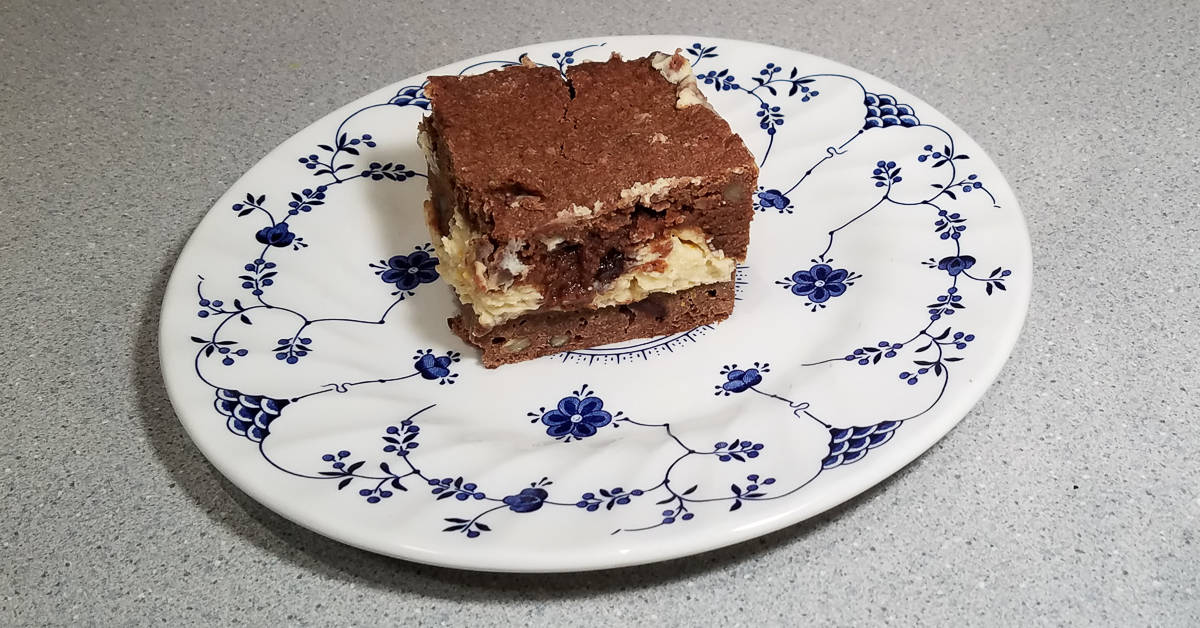 Eat, Comment, Like, and Follow!
If you liked this recipe, please leave a comment. We would also appreciate it if you would like and follow us on social media. And sign up for our newsletter to get news, new recipes, and fun food facts!
📖 Recipe Card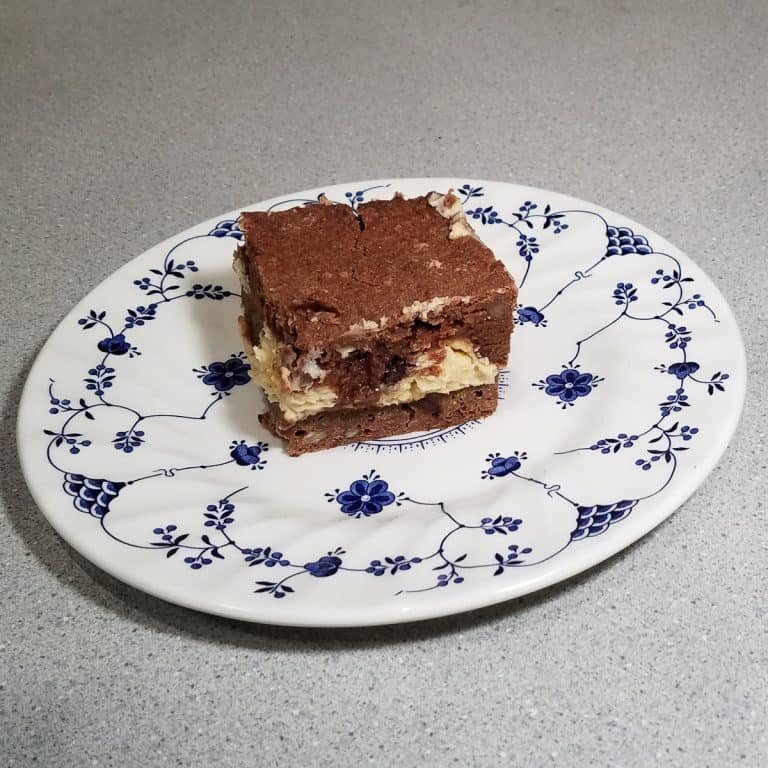 Debbie's Cream Cheese Brownies
Chocolate brownies with a layer of orange-flavored cream cheese. What could be better? Maybe whipped cream or a scoop of ice cream on top?
Ingredients
Filling
1

(8-ounce) package

cream cheese

softened

½

cup

sugar

1

large egg

2

teaspoons

vanilla extract

Zest of 1 orange
Batter
4

ounces

dark chocolate

chopped

½

cup

butter

cubed

4

large eggs

2

cups

sugar

1½

cups

flour

2

teaspoons

vanilla extract

½

teaspoon

mint extract

1

cup

chopped nuts

optional

½

cup

dark chocolate chips

optional
Instructions
Preheat the oven to 350°F.

In a small bowl, beat the filling ingredients until blended. Set aside.

1 (8-ounce) package cream cheese,

½ cup sugar,

1 large egg,

2 teaspoons vanilla extract,

Zest of 1 orange

Put the chocolate and butter in a microwave-safe glass bowl. Microwave for 30 seconds and stir. Repeat until the chocolate is mostly melted; two 30-second melts is usually enough. Remove the bowl from the microwave and set aside.

4 ounces dark chocolate,

½ cup butter

In a large bowl, beat the eggs and sugar.

4 large eggs,

2 cups sugar

Gradually add the flour and whisk to combine.

Stir in the nuts and chocolate chips if desired.

1 cup chopped nuts,

½ cup dark chocolate chips

Stir in the vanilla extract, mint extract, and chocolate mixture and mix to make a thick batter.

2 teaspoons vanilla extract,

½ teaspoon mint extract

Spread half of the batter evenly into a greased 8x8-inch baking pan.

Gently spread the filling mix over the batter.

Spoon the remaining batter over the filling and spread to cover.

Bake 45-50 minutes or until the filling is set. Cool on a wire rack for 1 hour. Refrigerate for at least 2 hours.

Cut into bars. Refrigerate leftovers. (If there are any!)
THIS RECIPE IS FROM
The Spice of Your Life - https://thespiceofyourlife.com